What is an Interest Expense?
Interest expense is a cost associated with borrowing money. It must be reported on income statements and balance sheets, and there are certain types of interest expense which may be tax deductible. The interest expense includes interest paid on a debt in a given accounting period, and it can also include points paid to secure a loan at a lower interest rate along with prepayment penalties for loans which are repaid early. Lenders usually provide people with interest statements which they can use to determine the amount of their interest expense in a given period.
When a loan is issued, the lender charges interest on the loan until it is repaid. The interest could be viewed as the cost of getting the loan; lenders don't hand out money for free. This means that the interest paid can be counted as an expense just like any other bill. For businesses, interest can be deductible because it is a large part of the costs of doing business just like other overhead costs, if it can be demonstrated that the loan was necessary for the business.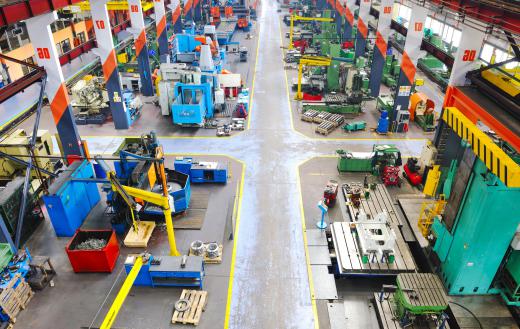 For individuals, accounting for interest expense can be an important part of putting together monthly budgets. At tax time, people can also deduct certain types of interest paid from their taxes. This usually includes interest on student loans as well as interest on a mortgage. However, personal interest such as interest on a car loan or interest on a credit card cannot be deducted. The exception to this would be if the car or credit card was necessary for business purposes; if someone is using a credit card for office expenses, the interest may be deductible.
Companies state interest expense on their balance sheets, and publicly traded companies must make this information available for inspection so that potential investors can familiarize themselves with the financial situation of the company. High interest expense can be a cause for concern because it may suggest that the company could have trouble servicing its debt.
Interest expense should be contrasted with interest income, which is another thing which must be reported. Interest income is the income from any investments. A statement indicating how much interest was earned is usually sent out so that people can record their interest income accurately. For personal taxpayers, it is important to be aware that all interest income must usually be reported, although it is not necessarily all taxable because some types of investments are tax-exempt.
AS FEATURED ON:
AS FEATURED ON:

By: .shock

Interest expenses are a common overhead cost for manufacturing facilities who require loans to purchase equipment.