Adult day care is the non-residential supervision of adults with illnesses or disabilities. Adult day care facilities are located in a variety of places such as in community centers, seniors' centers and nursing homes. Adult day cares provide medical or social support and give the regular caregiver the ability to hold down a job and or attend school during the day.
Adult day care is much like child day care in which children are looked after by a qualified adult while the parents are at work. As with most child day cares, adult day cares are priced for affordability and often include meals and snacks. All day care arrangements and caregivers should always be checked out carefully to be sure the care is safe and non-abusive. Only half of American states have registration or licensing requirements for adult day cares.
People with developmental disabilities such as autism, mental illnesses such as schizophrenia or disorders that affect memory such as Alzheimer's disease may require adult day care. Other clients of adult day cares may have had a stroke or brain injury or may have a condition such as depression. Elderly people who need help in daily functioning or social interaction also attend adult day cares.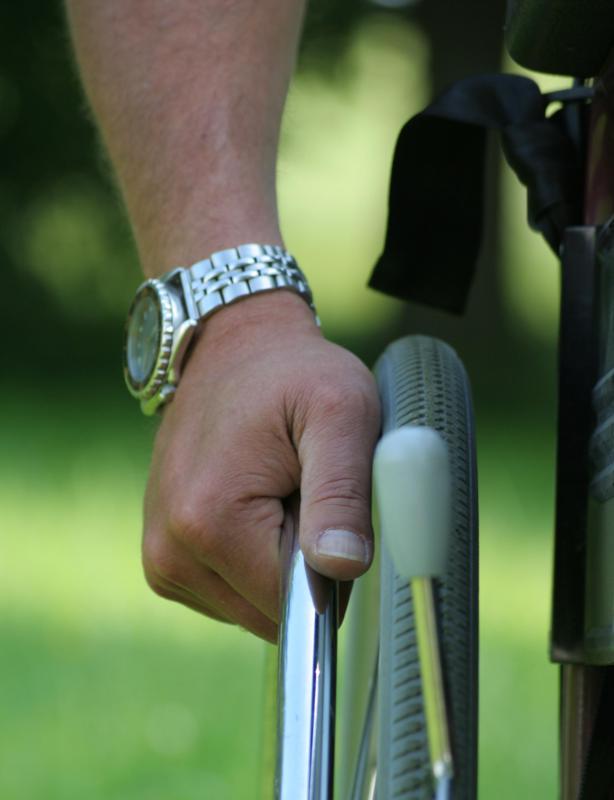 The activities and resources available at an adult day care vary depending on the needs of the clients. Some adult day cares are socially focused and have group crafts and sports activities. Other day care programs for adults are medically oriented and may feature physical, speech or other therapy. Supervision at adult day cares is just as important as it is at child day cares since disoriented adults such as those with Alzheimer's disease might wander off unless they're supervised.
Respite care for adults is not the same as adult day care since it is usually just occasional like babysitting. Qualified trained adult respite care providers relieve the regular caregiver usually just for a few hours, while trained caregivers at adult day cares usually provide ongoing daily care. Adult day cares supervise patients at their location, while respite caregivers usually provide care in the client's home. Respite care is considered a good way to give the regular caregiver a night out or a few hours in the daytime to go shopping or attend an event with friends. State Developmental Disability Councils may be able to recommend both respite and adult day care providers.
By: Hunor Kristo

Adult day cares may specialize in caring for the elderly while regular caregivers work.

By: Halfpoint

Adult day cares can help elderly people who feel depressed and alone.

By: nyul

Adult day care may offer programs to help clients with mobility issues.

By: Conny Hagen

Someone with a physical handicap may be placed in an adult day care while their normal caretaker works.

By: Sandor Kacso

Adult day care staff must be caring and compassionate with clients.