What is a Wedding Planner?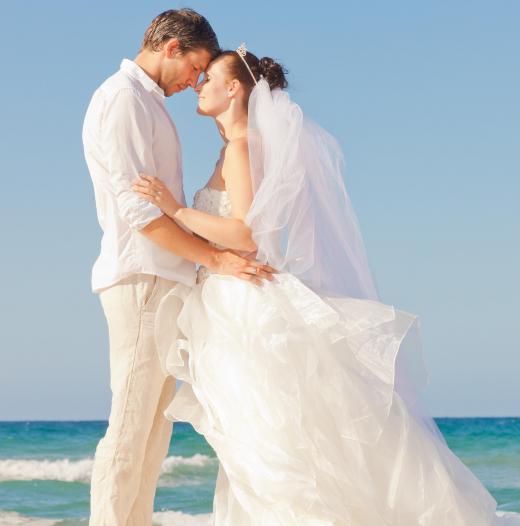 A wedding planner or wedding consultant may be hired by an engaged couple to help take care of all the details associated with a wedding before the day and on the wedding day. These details may be significant, or relatively small depending upon the couple's budget, the guest list, and the type of wedding the couple wishes to have. Typically, the wedding planner's job is to coordinate all aspects of the wedding and take the burden off the couple's or their parents' shoulders to create a dream wedding.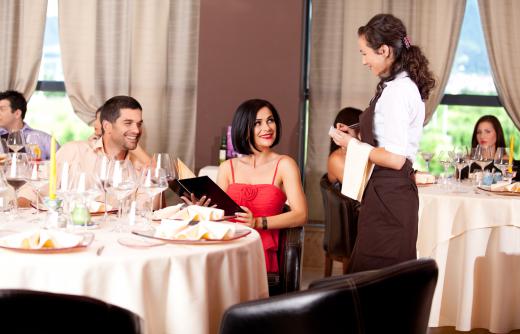 Pay scale for a wedding coordinator ranges. Couples may be charged an hourly fee for planning services or they may be charged a percentage of their total wedding budget; about 10-20% is customary. Some wedding consultants who work for very high profile clients will only work with couples with larger budgets to spend on weddings, and others are willing to work with couples with any budget to help them make the most of what they have to spend. A wedding planner may additionally receive commissions for directing couples to certain stores, caterers, or florists. It's a good idea to know this if you hire a planner, since he or she may naturally lean toward recommending only the services or stores that offer a commission, leaving out valuable choices for the couple.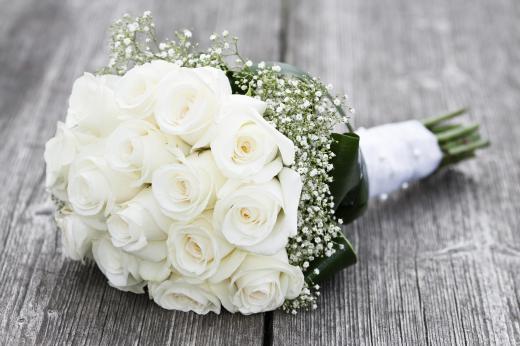 Initially the wedding planner meets with a couple, or possibly the bride and her parents to determine what type of budget the couple has and what type of wedding they'd like. Based on budget, the wedding planner makes recommendations as to churches or other locations, possibly clergy or others legally authorized to perform weddings, locations for receptions, types of wedding cakes, photography services, musicians or music services (like DJs), and catering services. The next step is to determine theme and décor, which includes deciding on how food will be served, how the reception area will be decorated, and what type of flowers will bedeck any bridesmaids or groomsmen and wedding locations and receptions areas. Successful wedding planners tend to have a large number of contacts so that they can help showcase the different options and services available to people planning a wedding.
Wedding planners may also help coordinate showers, rehearsal dinners, and help the bride and groom with clothing choices for themselves and for their attendants. A planner should have a sense of the appropriateness of choices for the style of wedding, and also have a strong understanding of any specific religious obligations that might need to be fulfilled before or during a wedding. Usually, the wedding planner is present on the day of the wedding to help coordinate the services of all involved and keep the wedding running as smoothly as possible.
Couples still may do some of the work, depending upon budget. Moreover, they're responsible for making decisions about their wedding after evaluating the options presented by a wedding planner. Some couples prefer a great deal of active involvement in decision making, while others would rather leave most of the hassle of decisions up to the wedding coordinator. If you do decide to use a wedding planner for your wedding, you should begin interviewing planners about a year prior to your wedding. Some may be able to plan a wedding on shorter notice, perhaps four to six months, but many of the best planners are booked a year in advance.


By: detailblick

Wedding planners may advise on where overseas or remote weddings can be held.

By: shotsstudio

Wedding planners can help plan a reception.

By: bridge

A wedding planner can help arrange a bridal bouquet.

By: gzorgz

A wedding planner will assist in helping the couple to choose the bakery for their wedding cake.

By: leekris

Wedding ceremonies may take place in a church.

By: Hadi Yuswanto Djunae

A wedding planner can help the bride-to-be choose her registry gifts.

By: micromonkey

A wedding planner is typically in charge of all of the details associated with a wedding ceremony.

By: Michael Ireland

A wedding planner will handle many of the details of a wedding, up to and including the wedding day itself.

By: fotopak

Wedding planners may help design and send out thank you notes to attendees after the reception.

By: rodho

The wedding planner is usually present on the day of the wedding to ensure that the event goes smoothly.

By: tr3gi

Save-the-date announcements, invitations and the guestbook are often all printed with a common theme or look.

By: inarik

Wedding planners are in charge of finding the right location to fit the couple's style.

By: fotoatelie

Wedding planners may help a bride design her look.