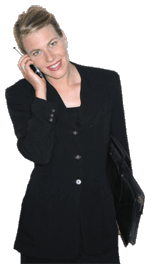 A vendor portal is a secure, proprietary system for managing and communicating with third-party suppliers of goods and services. Companies, organizations, and government agencies that interact with large numbers of vendors across operational areas are most likely to implement this type of formal management system. A vendor portal is typically Internet-based and allows for initial vendor registration as well as account management.
Procurement has been significantly impacted by the widespread use of the Internet for secure business transactions. Web-based content management systems have made it cost efficient to use the Internet to enable access to shared information that can be managed from both ends of the communication stream. Vendor registration, communication, and management, which had always been a labor intensive process for purchasing departments, has now mostly migrated to an Internet-based, vendor-managed approach for many large businesses and institutions.
Web portals are databases with user-friendly interfaces. A portal allows a company to have one collection point for data that is globally accessible to anyone who can connect to the Internet. The most significant benefit is perhaps that the database user manages his own account over time, entering contact information and making content selections without the need for a company employee to collect and record the data manually for every new user or to make sure the information is updated periodically. Once the information collection system is designed and the user is registered, he retains the responsibility to access the account and maintain its relevancy.
A vendor portal enables vendors to register with a company as an interested supplier. Registration usually requests basic information, such as business name, address, and tax identification number, and asks the vendor to select a user name and password. The system is also occasionally used to vet vendors and will request additional information regarding background, experience, and qualifications. Larger companies and institutions with many different vendor opportunities across operational areas will allow the vendor to select his areas of interest, ensuring that he will only receive bid notices for those particular areas.
Most importantly, the vendor portal allows the supplier to manage his account. A typical system will enable him to edit his contact information, download bid packages, submit invoices, and monitor transactions. The vendor is ordinarily allowed one account administrator and a number of user accounts with limited access that can accommodate support staff who may need to occasionally work in the system.
Businesswoman talking on a mobile phone