What is a Safety Consultant?
A safety consultant is an individual who works to ensure that safety standards are in place for the health and well being of individuals in a given situation. The vast majority of safety consultants work full time for agencies that contract with companies to provide strategies related to workplace safety. Other consultants may provide safety advice in areas of engineering, aviation, water activities, and in a number of other areas.
Very few companies have the ability, or the need, to keep a safety consultant on staff full time. That is why most of the work is contracted out to a private agency. There are some times, however, when an individual may be hired by a company on a full-time basis. Companies with multiple manufacturing plants or bases of operation may find that a traveling safety consultant keeps busy reviewing a number of different facilities, and suggesting process improvements.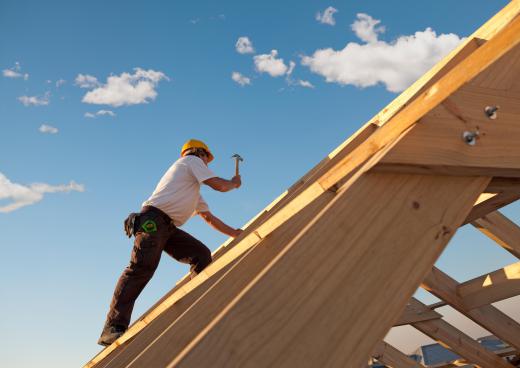 A workplace safety consultant is mainly in charge of making sure the workplace is as safe as can be, and identifying issues that make it less safe. Some specialize in certain industries, such as transportation, advanced manufacturing, or construction. This gives them the expertise needed to look over the many different aspects related to those specific industries. Sometimes, a safety consultant may be able to save a company a substantial amount of money by finding problems that can be corrected before a government inspector, like those working for the Occupational Safety and Health Administration, perform an inspection. These inspectors have the ability to levy fines if violations are deemed severe enough.
An aviation safety consultant, or consultants working with ocean-going vessels, are likely to provide information on how to make these methods of travel safer. This may include recommending a certain maintenance schedule, setting up additional training for staff, and reviewing other administrative functions. While large commercial transportation companies will probably already be practicing these things, smaller companies may need the information. Those offering private charter or shipping services, for example, may need some additional expertise when it comes to looking after some of these issues.
An engineering safety consultant may be brought in, especially during difficult construction projects, to review plans and recommend changes. This may include recommendations for reinforcing joints, using certain materials, or a number of other possibilities. In some cases, using a safety consultant can help lower the insurance costs for the building. This may be especially true in areas prone to earthquakes or hurricanes, where the structural safety of the building can play a key role in determining how well it survives the event.
AS FEATURED ON:
AS FEATURED ON:

By: sculpies

A safety consultant may inspect a building during its construction.

By: Kelvin Cantlon

The structural safety of a building can play a key role in determining how well it survives an earthquake.

By: chiakto

Safety consultants may recommend equipment that can promote employee health.