What Is 10-Hour OSHA Training?
The 10-hour OSHA training course is a seminar that focuses primarily on safety, specifically for construction and industrial job sites. This type of course is available online, and may be purchased for one individual or for an entire group. Topic materials tend to address proper attire for the job site, and the correct handling of different types of electrical equipment and power tools, among other subjects. Participants receive a certification card after finishing the course from the US Department of Labor.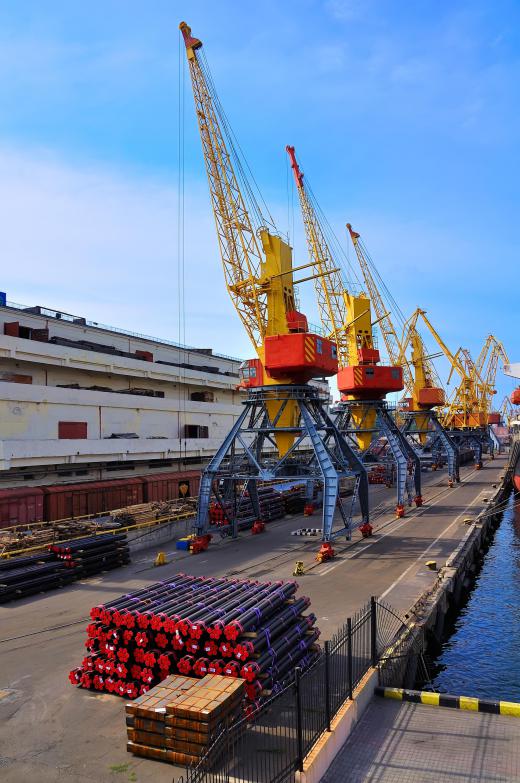 This training class is administered by the Occupational Safety and Health Administration (OSHA), which is part of the US Department of Labor. This administration sets guidelines for employees and their employers regarding working conditions, job site safety, and equipment standards. The construction and manufacturing industries often require that employees maintain regular certifications in various OSHA training courses to comply with government regulations.
Instructional seminars are typically tailored to suit the specific job requirements of each type of industry, such as oil rig construction or grain mill operations. The 10-hour OSHA training courses are available for construction work sites and general industrial sites. Industrial manufacturing can include workers in factories, assembly lines, and pharmaceutical plants. Training materials must generally be purchased from a source outside the official labor department from a trainer who has received his license to distribute and teach OSHA safety standards.
The primary topic of focus during the 10-hour OSHA training seminar is safety. Proper handling of electrical equipment, cranes, and excavating tools are topics that receive individual attention during the teaching course. Participants also learn how to dress appropriately when working at the construction site, how to stand safely on ladders and scaffolding equipment, and how to tuck the body during a fall to reduce the amount of injury sustained.
Upon completion of the 10-hour OSHA training materials, students receive a certification card from the US Department of Labor. Lectures, reading materials, and instructional slides are sent to course registrants through the Internet. Materials can usually be mailed in a hard copy format upon request. The course is designed to last 10 hours in length, consisting of 10 one hour portions, though participants may use additional time if it is necessary to fully read and understand the materials presented. Individuals may take the course on their own, or they may register to receive and view the lectures as a group, often at a discounted rate.


By: corepics

People who construct oil rigs need special OSHA training.

By: vetkit

Crane operators need OSHA training.

By: .shock

The 10-hour OSHA training program can apply to workers in manufacturing facilities.