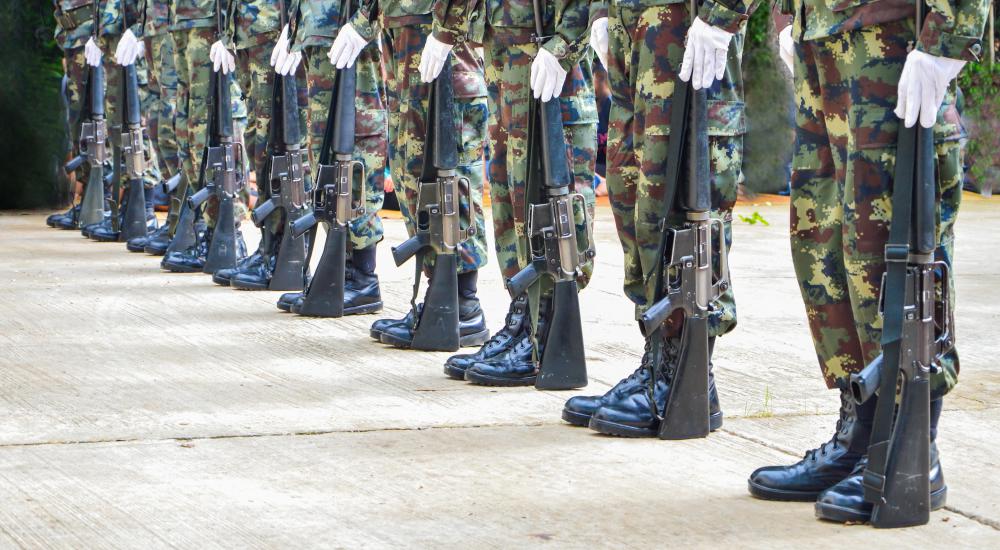 The Purple Heart is a military decoration which is awarded to all servicemembers who are severely wounded or killed in combat. This military decoration has a very long and illustrious history, and it is among the oldest military decorations which continues to be awarded. Somewhat uniquely among military decorations, soldiers do not have to be recommended for a Purple Heart. Instead, they are entitled to the award on the basis of combat injuries.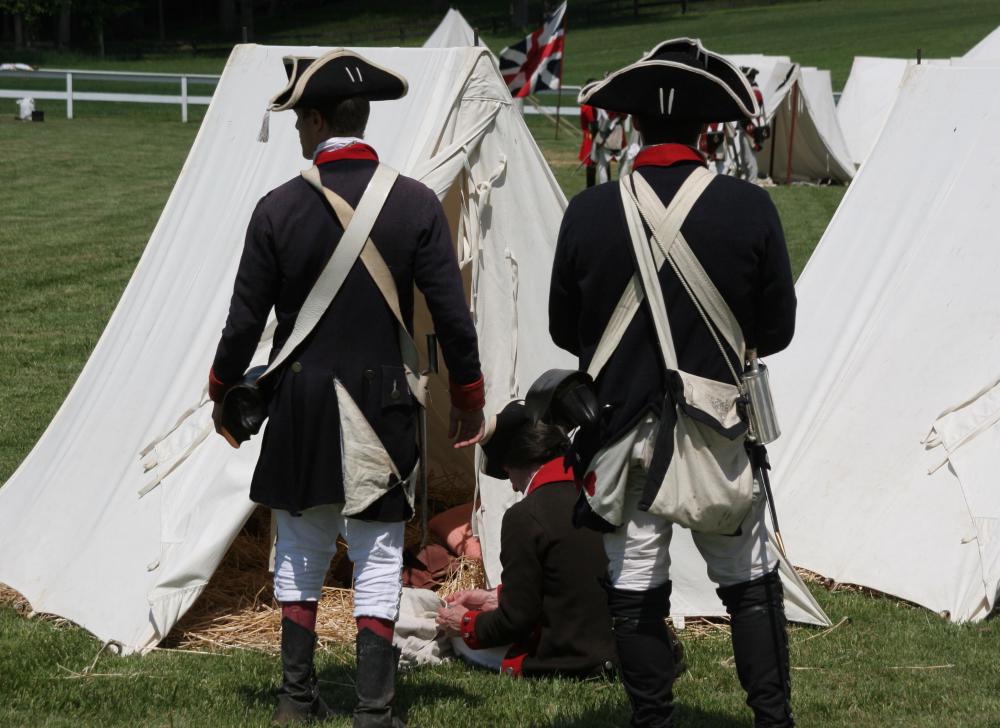 The history of the Purple Heart begins in 1782, when General George Washington created the Badge of Military Merit, an award to be worn by soldiers who had performed especially meritoriously in combat. Washington's Badge consisted of a small purple heart which was sewn onto the breast of the soldier's military uniform. Only a handful of these awards were given, and the Badge of Military Merit essentially disappeared after the Revolutionary War.
In the 20th century, researchers found documentation about the Badge of Military Merit, and the military decided to revive it in the form of an award for soldiers wounded in combat. Early revival attempts failed, but in 1932, on the occasion of what would have been Washington's 200th birthday, the Purple Heart was introduced, and it proved to become a successful and extremely well known military decoration.
The modern Purple Heart consists of a purple ribbon edged in white, attached to a medallion which depicts Washington's head in profile. Washington's coat of arms is also included on the Purple Heart. When the medal was introduced in 1932, it was declared to be retroactively effective to 1917, so any soldier who had received commendation after being wounded in combat from 5 April 1917 forward was entitled to a Purple Heart.
Today, Purple Heart presentations sometimes take place on the battlefield. They also occur in military hospitals or at formal presentation events, and they are also given to surviving family members after the death of a soldier. In order to qualify for a Purple Heart, a wound must be received while in combat, and it must require treatment by a medical officer. Purple Hearts are also awarded to personnel who are wounded and killed as a result of terrorist activity.
The purple heart may be awarded to servicemembers who are severely wounded in combat.

Soldiers that performed courageously in battle were awarded the Badge of Military Merit, which was an honor created by General George Washington in 1782.