What is a Private Banker?
A private banker is the person who is in charge of managing the portfolios of bank customers with above average net worth in the form of liquid assets as well as investments in stocks, bonds and real property. She is distinguished from a regular banker in that her focus is primarily on clients with investment and diversification needs rather than on customers with more general needs, such as mortgage and equity loans and CD and savings accounts.
Often a private banker is referred a client from the bank manager or managers in other financial services departments of the institution. In these cases, she is traditionally expected to explore the client's needs, determine their current and projected expenditures and income, and recommend investment alternatives to increase their wealth and financial stability. These clients may be new customers or established customers whose financial needs have changed.
Aside from providing exemplary service to these customers, she is generally expected to expand her client base through her own efforts. This normally involves a combination of strategies. She may seek out private banking prospects from a current customer base or elicit referrals from other customers or financial industry contacts. Another common tactic used to increase her private banking group is to cull new candidates through researching journals and online sources that provide contact information on the community's most affluent and successful investors and shareholders.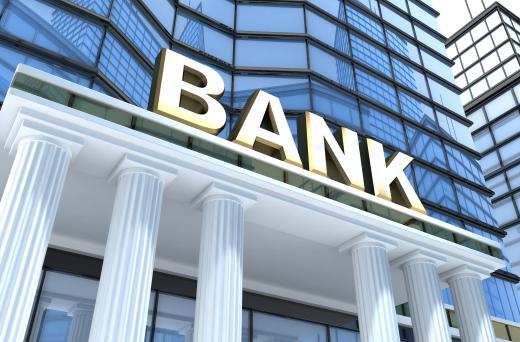 Once she has established her client base, the private banker is generally obliged to personally keep an eye on the financial activity for each of her customers. She is commonly required to monitor the activity of their stocks and keep well informed on financial industry fluctuations, such as interest rates, corporate takeovers and restructuring and applicable market trends. If substantial changes occur, a private banker is typically expected to confer with her clients in a timely manner to discuss strategies to protect their investments.
In addition to taking care of her customers, a private banker is generally expected to develop sales and marketing plans to increase bank revenues. She may be expected to create departmental operating budgets and work with other departments to establish mutual goals that may involve cross-selling products and services. Keeping abreast of banking industry policies and procedures is also important to the success of a private banker.
A bachelor's degree in a financially-related field is often required for this position. Some financial institutions may promote candidates without degrees from within if they demonstrate exceptional competence and promise. Certain banking services such as financial planning, investment management and stock brokering often require specific licenses granted by industry or government regulatory agencies. Experience in banking or financial services is highly desirable.
AS FEATURED ON:
AS FEATURED ON:

By: DragonImages

Private banking services are typically geared toward wealthy clients.

By: Vladislav Kochelaevs

In addition to taking care of customers, a private banker is generally expected to develop sales and marketing plans to increase bank revenues.