What is a Lymph Node Dissection?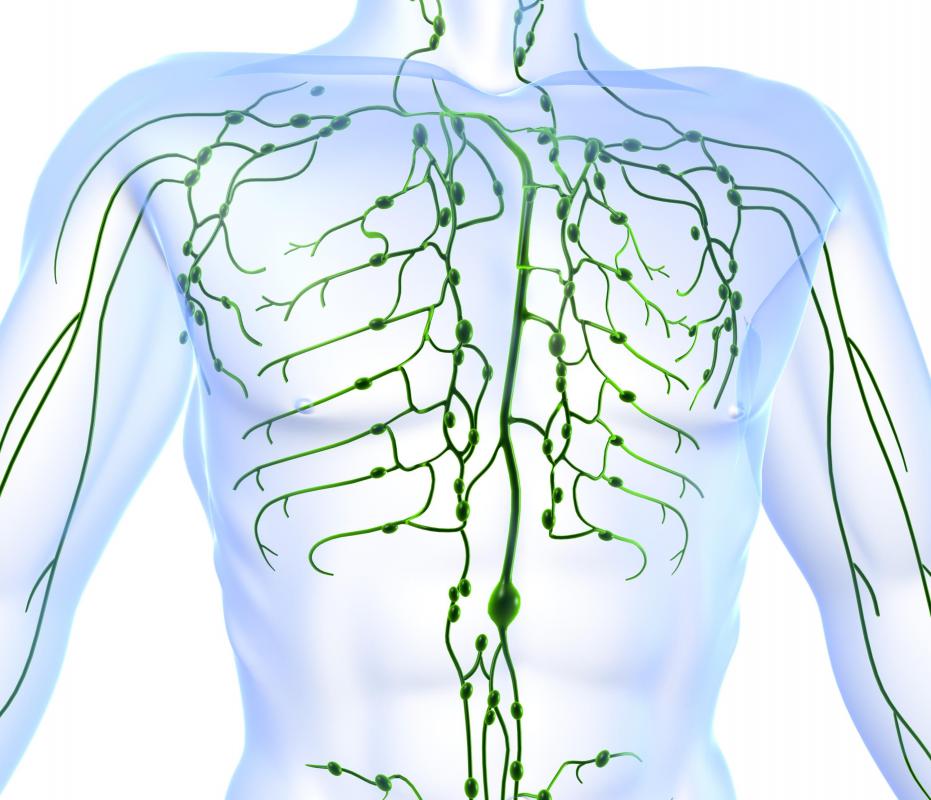 A lymph node dissection, or a lymphadenectomy, is a surgical operation performed to remove the lymph nodes for analysis in a laboratory. The lymph nodes will be examined for cancer and other diseases. It is usually done as part of cancer treatment to determine severity of the cancer involved.
The lymphatic system can be used by the cancer cells to spread to other parts of the body. Removing the lymph nodes may stop the cancer from spreading in patients with breast cancer, testicular cancer, and prostate cancer. Other cancers that may respond well to a lymph node dissection are lung cancer, bladder cancer, and colon cancer.
Lymph node dissection may remove all or only part of the lymph nodes in the area. If all of the lymph nodes are removed, the operation is called a radical dissection. When only some of the lymph nodes are excised, the procedure is called a regional dissection.
Before a lymph node dissection is performed, tests will be administered to pinpoint the location of the affected lymph nodes. A computer tomography (CT) scan or a magnetic resonance imaging (MRI) test may be done to help the surgeon plan the operation. Scans of the cancer location may also assist the surgeon in planning the dissection.
During the procedure, the surgeon will make an incision near the location of the lymph nodes thought to be affected by cancer. The targeted lymph nodes will be removed and the incision sewn up. Some patients may need a drain put in to remove the fluid that collects under the skin from the healing lymph. The placement of a drain does not always affect the recovery time spent at the hospital, and patients may return home with a drain still in place.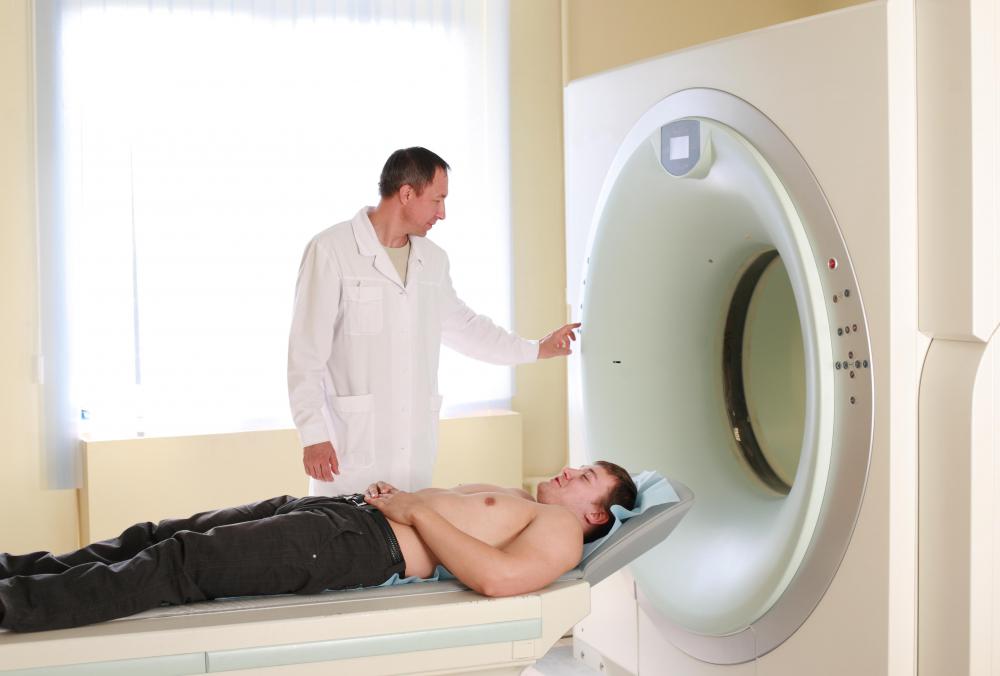 A complication of the dissection is lymphedema, the abnormal accumulation of lymph fluid in the tissues. This occurs because the lymphatic system becomes overloaded with fluid after the lymph nodes are removed. The danger arises from the possible spread of cancer cells through the lymph fluid.
Other risks of lymph node dissection are excessive bleeding and an infection in the surgery site. It is possible to have an allergic reaction to the anesthesia used in the operation. Some nerve damage may occur with a lymph node dissection for testicular or prostate cancers that may result in a man's inability to get an erection or ejaculate, resulting in infertility.
The lymphatic system, shown in green.

Lymph nodes in the head and neck.

Swollen lymph nodes are one of the first signs of illness.

A CT scan may be performed to help a doctor plan a lymph node dissection.