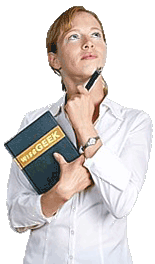 A Lucite® chair is a structure designed for sitting that is made from a thermoplastic material called Lucite®. This is a clear material that looks similar to glass, though unlike glass, it is shatter-resistant and less fragile. Lucite is sometimes called Plexiglas®, as it was marketed by this brand name for many years and became part of the normal lexicon by this name. A Lucite® chair has a distinct look because it is very often transparent to a degree, making it a unique choice for a living space. The chair is often a conversation piece because of its distinct appearance.
The specific design of the Lucite® chair will vary by manufacturer, as well as by the intended purpose of the chair. These types of chairs may be used as dining room chairs, waiting room chairs, or even living room chairs, depending on the size and comfort level of the unit. A Lucite® chair is durable and water-resistant, meaning it can be used as patio furniture as well. The plastic can be cleaned easily with a hose or with a damp cloth, and while these chairs can be more expensive than other types of patio furniture, they are quite durable and long-lasting, making them a good investment. Some chairs made from Lucite® are even foldable, making them suitable for storage during the winter months.
Another name for a Lucite® chair is a ghost chair; the chair is mostly transparent, making it appear "ghostly" in some cases. The plastic itself can be tinted different colors to give the chair a more appealing visual appearance. The chair does not necessarily need to be without texture, either; dimples can be added to give the chair more depth, as can other features that accent the surface of the Lucite®. In many cases, a Lucite® chair will feature upholstery or cushions to add more comfort for the person sitting in the chair.
The entire chair may be made from Lucite®, or the Lucite® may be combined with other materials such as metal to create a strong and durable unit. Metal legs or accents will change both the stability of the unit as well as the aesthetic appeal of the chair. Some people prefer only Lucite® on the chair, while others prefer the look of a clear chair accented with metal components. If the chair features casters, it is likely that metal or plastic parts will be included as well.
Woman holding a book