A hospitalist is a medical practitioner who specializes in caring for hospitalized patients. This practitioner undergoes the same medical training that is required of other physicians. The vast majority of these specialists are internal medicine doctors, along with family practice physicians, pediatric specialists, nurse practitioners, and physician assistants also filling this role. Whereas other specialists focus on a body system or disease, the hospitalist's specialty is focused on the medical setting of the hospital. Due to his familiarity with the hospital and his work there, he may be able to provide the patient better care than the patient's primary medical doctor is able to within the limitations of being on call and performing rounds during hours that he is not committed to his outside practice.
The term "hospitalist" was first coined in a 1996 article by Dr. Robert Watcher for the "New England Journal of Medicine." However, the function of this specialist has existed since the mid-1970s. Due to the advent of managed care and the increased burden on private practice physicians, the demand for specialists who work on site at the hospital rapidly increased in the mid-1990s.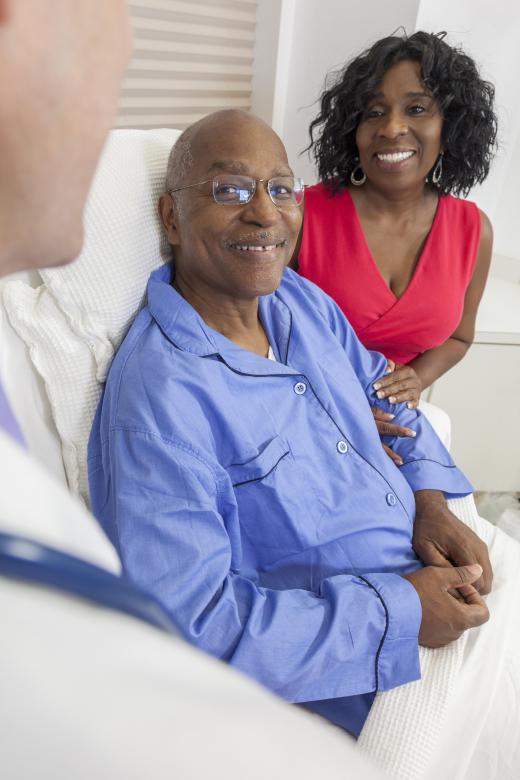 Duties typically include those required of the primary care visiting physician, including patient care and education, research, and leadership. Additionally, the hospitalist fulfills an important role in communicating information and coordinating care with the patient's primary care physician (PCP) and other specialists. This saves the PCP the time, cost, and inconvenience of having to visit the hospital and be on call when his patients visit the emergency room or are admitted to the hospital. The hospitalist spends his time at the hospital and may see one or many patients during his shift. He may be employed by the hospital, a managed care corporation, or medical group. Additionally, he has the option of being a self-employed contractor to these groups.
This is a relatively new medical specialty, so not much data exists regarding salaries. From data available, it is thought that hospitalists typically make a similar or slightly higher income than other physicians with the same training. They have the added benefit of not having to maintain an inpatient or outpatient practice with all of its associated expenses and responsibilities.
Hospitalists are primarily located in the United States, although Canada does have a growing number of these specialists. The Society of Hospital Medicine (SHM) is the medical society for those practitioners who are employed in the United States.
AS FEATURED ON:
AS FEATURED ON:

By: spotmatikphoto

Inpatient physicians, also called hospitalists, spend at least 25 percent of their time treating hospitalized patients.

By: Monkey Business

The concept of hospitalist physicians is relatively new to the health-care industry.