How Do I Become a Hospitalist Physician?
You will need to complete several degree programs to become a hospitalist physician and schooling may take up to 10 years. An undergraduate degree in a premedical discipline and a medical degree in internal medicine are the most common degree focuses for people entering this profession. In addition to an education, there are residency and fellowship programs that you will need to complete before you can become a hospitalist physician. The duties of this position are extremely similar to other physician professions with the exception that you solely work in hospitals. Due to the competitiveness of medical school admittance, you will need to have an impeccable academic history during your undergraduate studies for acceptance.
Although many schools do not offer a degree in premedical studies, you can choose a related major with a heavy emphasis on natural sciences. Some of your coursework should include organic chemistry, biochemistry, and genetics. During your undergraduate studies, you may want to consider seeking part-time employment or internships in the medical field. Most of your coursework will prepare you for the medical entrance exam and practice in the field will help you with your advanced medical courses. You may also want to request information from your school on preparatory courses and practice exams for the medical school admissions test.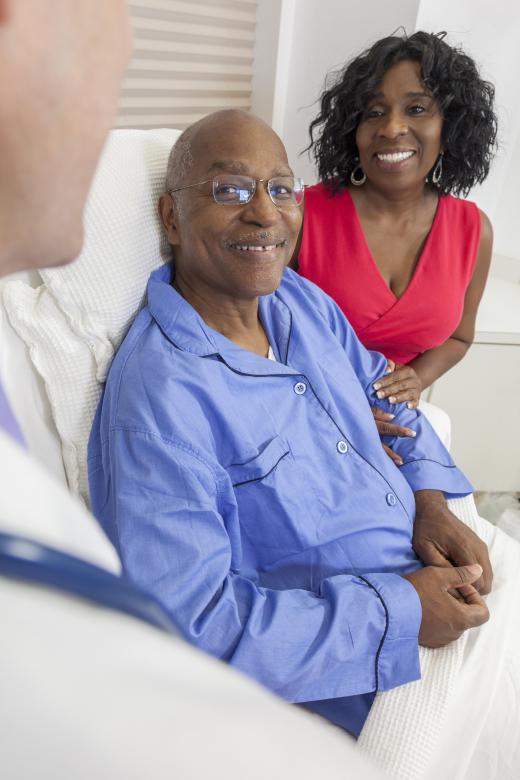 After acceptance into medical school, you will want to choose a degree program that will help you become a hospitalist physician. The first two years of medical programs are generally based on academics, whereas your last two years will be clinical field work. These programs are designed to prepare you for the residency program that will allow you to become a hospitalist physician. After graduation, most locations will require that you complete at least a three year residency, which is generally based on your area of expertise. Internal medicine is the most common program for this career, because you need to be trained in a general medicine field to perform various services throughout the different sections of a hospital.
Most jurisdictions will require that you are licensed to practice medicine in that particular area, and you will need to take a licensing exam to become a hospitalist physician. Hospital work hours differ greatly from private practice hours and typically you will also need to be able to accommodate a flexible schedule. To find employment in this field, you should apply for positions at local hospitals and continuously check hospital employment websites.
AS FEATURED ON:
AS FEATURED ON:

By: spotmatikphoto

Inpatient physicians, also called hospitalists, spend at least 25 percent of their time treating hospitalized patients.

By: Monkey Business

The concept of a hospitalist physician is relatively new to the health-care industry.