What Is a Freight Broker License?
A freight broker license authorizes individuals or companies to participate in the shipping and transportation industry at a certain depth. This legal authorization along with other allowances permits a licensed broker to support freight transportation and the parties involved, including shippers and motor carriers. The level of licensing that is required depends largely on whether the individual prefers to launch a brokerage or work under the leadership of another industry professional.
It is essential that a broker obtain a freight license to operate, while a qualified agent may perform related tasks under a broker's authorizations. Industry professionals recommend performing in the shipping industry in some capacity before seeking out a freight broker license. In this manner, relevant contacts can be established that will support the licensing process in the future.
Obtaining a freight broker license is an investment. A freight broker must obtain necessary legal authorizations, including a freight broker license, in order to participate in this industry. The components involved include filing for a broker's authority from an issuing agency in a region, such as the Federal Motor Carrier Safety Administration (FMCSA), a division of the Department of Transportation in the U.S. Fees associated with this certification are not the only investment needed to obtain a freight broker license.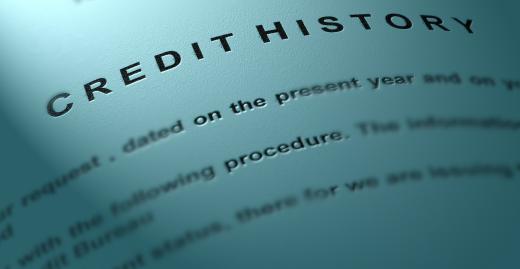 Coordinating business between shippers with products to send and carriers that operate the vehicles that provide transportation are the main tasks of a freight broker. The coordination is something that can be done from a home computer, but the authorization to obtain the freedom to operate as a broker is extensive. A freight broker license from the FMCSA is not enough to operate in the freight industry as a broker.
Other legal documents must be obtained, including a surety bond or a trust fund from a financial institution. The credit history of an applicant influences the cost for this financial insurance. A processing agent may be required in the event that litigation is filed against the broker.
The freight brokerage license and legal processes are what qualify an individual to operate in the shipping industry, but these allowances are only the initial steps. Brokers need to establish a business, which can be a home-based operation. There are training courses and online software programs that equip people for this business. Shippers and carriers need to be identified, and the logistics of shipping must be arranged. Brokers may hire agents to work for the business, but the broker remains legally and financially responsible for the processes and the results.
AS FEATURED ON:
AS FEATURED ON:

By: alexskopje

The Freight Motor Carrier Safety Administration issues licenses to freight brokers.

By: karam miri

The credit history of a freight broker applicant influences the cost of financial insurance.