The flat cap is a hat that commonly goes by other epithets, including "scally cap," "driving cap" and "Tudor bonnet." A flat cap is curved with a narrow, rigid bill that angles straight or downward. It is traditionally a casual men's cap, with a history dating back to the 14th century. In modern times, flat caps are worn by both sexes as fashionable statements.
The most popular fabric used in the construction of a flat cap is tweed, as it is viewed as an informal material. Wool is also often used, particularly in the colder months. Flat caps used for golf or seasonal leisure time are often made of a more breathable material, such as cotton. Such caps also come in leather and suede, though it is less common, both historically and traditionally. Flat caps may or may not be lined; if they are, it is often with a silk-like material.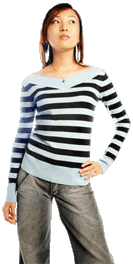 Comparable to — and often mistaken for — a newsboy cap, the bill of the flat cap tapers off more than a traditional newsboy cap. Flat caps are also more constricting to the head. They also don't fluff or protrude above the head in the way a newsboy cap does. The back of a flat cap, however, is significantly higher than the front.
Historically, this wedge-shaped cap has been worn in casual or daytime situations, predominantly by the working class. In 1571, British Parliament passed an act requiring all men and boys over the age of 6 — except for noblemen and clergymen — to wear wool caps on all holy days and Sundays. The law was a method to increase the wool trade. Men who didn't comply were fined.
Though the law was abolished in 1597, men continued to wear the caps. They were functional, after all, as they provided shade and a finished element to men's dress. As European immigrants began settling in the United States, the flat cap became an American fashion, as well.
Flat caps are primarily associated with British citizens. In modern times, Charles, Prince of Wales is often seen wearing a flat cap in affluent country areas. In contrast, London's working class is also often depicted as wearing flat caps.
In 20th- and 21st-century America, flat caps are worn by high-fashion female models, hip-hop gurus, and blue-collar men, alike. They come in both subdued and flashy designs, appealing to the younger masses. The flat cap is also often associated with elderly gentlemen.
AS FEATURED ON:
AS FEATURED ON:

Woman with hand on her hip