What is a Facilities Coordinator?
A facilities coordinator is responsible for maintaining the efficient and smooth operation of some type of physical job site. The exact duties of the coordinator may be different, based on the type of business. Most people in this position either work in the hospitality area, an office, or an industrial setting. The education for someone with this job often includes a minimum of an Associate's degree in business, or a similar field.
If in a hospitality setting such as a hotel, banquet hall, or sports arena, the facilities coordinator will often be responsible for planning events, making sure rooms are set up and food is ordered or being prepared. The coordinator is often the central point of contact between the clients and the business, and will handle any problems that come up both before and during scheduled events. A facilities coordinator in this capacity may also be referred to as an events coordinator.
In an office setting, a facilities coordinator may also be called an office manager. In this case, the job of the coordinator is to ensure that office supplies are properly stocked, and that staff members report as scheduled. Making sure computers and other office machines are operating as expected is also a typical job duty. Often, this person will also be responsible for some aspects of budgeting, likely on an annual basis. The coordinator may determine the budget for staff and supplies.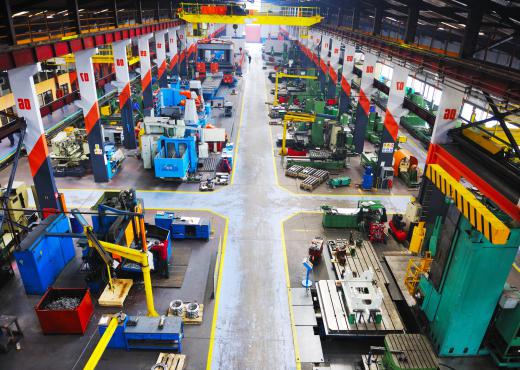 An industrial setting offers some other challenges for a facilities coordinator. This individual may be responsible for not only making sure equipment is available and in proper working order, but also may be responsible for looking at safety standards. The safety aspect is very important, especially when it comes to official inspections, where violations could lead to substantial fines for the company, or even a suspension of operations.
While most facilities coordinators will have at least some amount of college, the amount required, and the major desired, by a company are often based on the particular job setting. Those who are looking at an industrial setting could need a very specialized major, perhaps even an industrial engineering degree. Others may find a degree in hospitality management or information technology will be suitable. These degrees could take from two to at least four years to earn.
In addition to these duties, a facilities coordinator may be part of the middle management or senior management team. As such, the coordinator participates in meetings with other management staff to discuss strategy and budgeting. While not all coordinators take part in these meetings, many do. This may be a small part of the job from a time perspective, but be very important when it comes to keeping the management team working as a cohesive unit.
AS FEATURED ON:
AS FEATURED ON:

By: qingwa

A facilities coordinator of a banquet hall would be in charge of making sure the rooms are set-up and the food is ordered.

By: .shock

A facilities coordinator is responsible for maintaining the efficient and smooth operation of some type of physical job site.