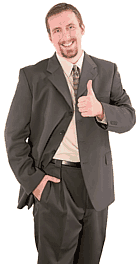 A bridge loan is a form of short-term financing which extends a line of credit to a borrower for a short period of time, typically at a very high rate of interest. As the name suggests, a bridge loan bridges the gap between more permanent methods of financing; these loans are sometimes used in the real estate industry, by venture capitalists, and by some investors. This type of loan is not available at all banks, since it tends to be more risky than long-term lending options.
The advantage of a bridge loan is that it provides an immediate flow of capital, which can be extremely useful. For example, a real estate speculator might get a bridge loan in order to buy a piece of property which is being offered at an extremely good price, with the intention of getting a loan with better terms later. Bridge loans are also used to make up various other temporary funding shortfalls. Someone might also use a bridge loan for something like purchasing a used car, with the intent of repaying the loan over several months.
The length of a bridge loan varies widely; some are as short as two weeks, while others last up to three years. Typically, the borrower must offer up something like real estate or business inventory as collateral for the bridge loan, and he or she may also have to pay a high loan origination fee on top of the interest and other fees which may be associated with the loan.
Bridge financing can be risky for the lending bank, since the lender may not always be able to repay the loan. It is usually only offered by larger banks which can afford delinquency, or banks which gamble on high-yield, high-risk investments. For borrowers, these loans are a double-edged sword, especially when the borrower does not take the time to carefully review the terms of the loan; penalties for delinquency can get very costly, very fast, for example. This problem is especially common with new borrowers; when considering any loan, it is always a good idea to read the fine print.
You may also hear a bridge loan referred to as a swing loan or swing financing. People who are offered such financing may want to carefully consider the offer, and see if they have other means of raising the needed funds. A home equity loan, for example, may come with a lower interest rate.


Businessman giving a thumbs-up