Personal loans are unsecured loans that people can use for a variety of purposes, such as paying tax bills, covering school tuition, or making car repairs. Many banks and other lenders offer such loans to people with good credit records who can demonstrate an ability to repay them. This type of loan is often touted as a useful tool for consolidating debt for people who have multiple outstanding accounts which are difficult to manage. By using a single loan to pay off debt, people can consolidate their debt into one monthly payment, and they may also achieve a lower interest rate, which is a distinct benefit. Consolidating debt also tends to increase one's credit rating.
There are two types of personal loans. A closed-end loan is a one time loan of a set amount, with a fixed rate and repayment schedule. It often has a repayment period of one to two years, depending on the amount which is borrowed, and borrowers can choose to make additional payments to pay the loan off more quickly. For one-time expenses, a closed-end loan can be very useful. Here are some personal loan options from Supermoney.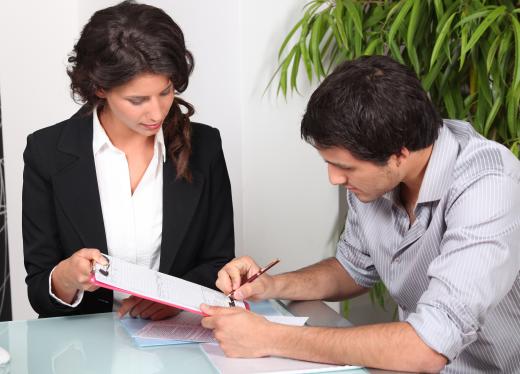 A personal line of credit operates like other lines of credit, with a set limit and a revolving balance. People can use them in a variety of ways, and repay them at their leisure. They offer a great deal of flexibility, but if people do not manage them responsibly, they can turn into a problematic debt.
Usually, personal loans are unsecured, which means that borrowers do not need to back their loans with assets such as their homes. For people who have limited assets, this can be an appealing feature, because it means that they can access money which might otherwise be out of reach. Because they are unsecured, however, the loans tend to have a higher interest rate, reflecting the increased risk to the lender.
As with any loan, it pays to shop around rather than taking a loan from the first lender who offers one. In the case of a closed-end loan, potential borrowers should ask about origination fees and the interest rates, and they should determine whether or not the interest rate is fixed, how much the monthly payments will be, and how long it will take to repay the loan. Offers of personal lines of credit should be evaluated to determine whether the interest rate is favorable, and how high the limit will be.
AS FEATURED ON:
AS FEATURED ON:

By: auremar

A man getting a personal loan.

By: Deyan Georgiev

A personal loan may be used to pay for car repairs.

By: JackF

One personal loan option might be to borrow money from a family member.