What is 3D Decoupage? (with pictures)
3D decoupage is a paper craft in which multiple prints of the same image are stacked on top of each other to create a lifted, textured surface. There are a number of different uses for this craft, but it's often most commonly used in the making of greeting cards. The art can take a bit of time and skill to master, though the essential elements are neither expensive nor complicated. Artists need sharp scissors, precise cutting skills, and a lot of patience. Quality paper and good varnish can also help the end product look more professional.
Basic Concept
Standard decoupage is where the 3D version gets its roots. This is a related paper craft in which flat images are cut out and applied to cards, scrapbooks or other objects in a layered, collage-like fashion. In most instances the same image is repeated multiple times, although this is not always the case. The result is often a product that looks more like a painting than a collage. 3D decoupage is a type of advanced decoupage that uses traditional two-dimensional flat prints of standard decoupage in new and interesting ways. Through a skillful approach to design, these flat objects are layered to create three-dimensional designs that seem to stand off the paper or backing and have a texture and life all their own.
How It's Done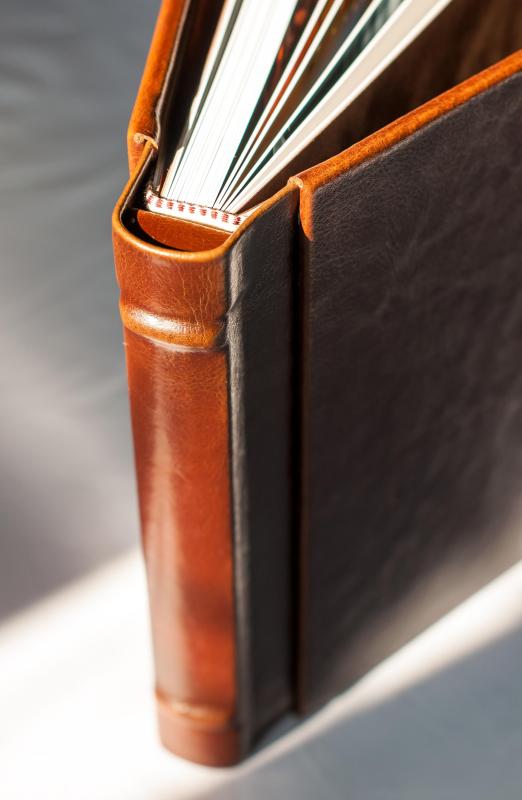 At its core the craft is pretty simple. It usually starts with multiple copies of exactly the same print. If the decoupage is to be a picture of a flower, for instance, the artists would first cut out the flower image, then would cut out multiple copies of that same shape to be layered beneath it. Depending on the thickness of the paper and the desired height of the final product, a great many shapes may need to be cut out. The technique often requires a lot of skill and precision.
Artists usually use the original image as the base, then stack the duplicate cut outs on its backside, often coating with art-grade varnish as they go to hold everything in place. Once the stack is complete, it is flipped over and affixed to the card, greeting, or other backing, then embellished as desired. Most people who do this craft will use special paper, and may even use unique drawings or works of art, although magazine images and other types of paper cutouts can also be used. Embossing tools are popularly employed as well to give more texture to the paper, making it easier to create the 3D look.
Essential Tools
This craft doesn't require much in the way of tools and supplies. Artists will need an image, a lot of paper, and some means of cutting that paper. Glue or varnish to hold everything together is also important. Some people also like to use a thick foam-backed tape for mounting. Beyond that, there's a lot of room for imagination and creativity. Skill set is usually more important than raw supplies, at least at first.
One of the most important skills needed to properly do this form of decoupage is the skill of exact cutting. It is important for the artist to cut out the image from the paper as precisely as possible with a very sharp knife or other cutting tool. Another important skill for making this art is having a lot of patience. In addition to the precise cutting, patience is needed to layer the pieces together exactly to create the right 3D look and to properly apply and layer the varnish that seals the piece.
Main Uses
3D decoupage can be used for many different types of crafts, including scrapbooks and framed works of art. In most places it is most commonly seen in the art of card making, though. With advanced card-making techniques, a simple greeting can become a work of art.
A sharp knife and scissors are required when performing 3D decoupage.

3D decoupage may be used for card-making.

3D decoupage can be applied to the pages of a scrapbook.