What does "Other Real Estate Owned" Mean?
Other real estate owned (OREO) or real estate owned (REO) is a term used in real estate to refer to property owned by a bank as a result of foreclosure proceedings. This property is not held as an investment and is considered a nonperforming asset for the bank. Banks try to sell their other real estate owned properties as quickly as possible to clear them from their books, as such properties drag down a bank's credit rating and total value.
When banks initiate foreclosure proceedings on distressed properties, the goal is typically to sell the property at auction. Properties revert to the bank's ownership if the property cannot be sold at auction for the minimum price, a situation that can arise when the home is worth less than the outstanding balance on the loan. Once the bank owns the property, it can contract with a real estate agent to list and sell the property, and large banks may have entire departments for handling their properties.
For buyers, looking at other real estate owned property can have some advantages. While banks want to get as much money as possible out of the property, it is often listed below market value and people may be able to strike a bargain, especially if they have the ability to pay cash outright. Speculators and investors often review listings of such properties to see if there are any deals available, and there are real estate agents who specialize in working with other real estate owned properties, facilitating deals for their clients.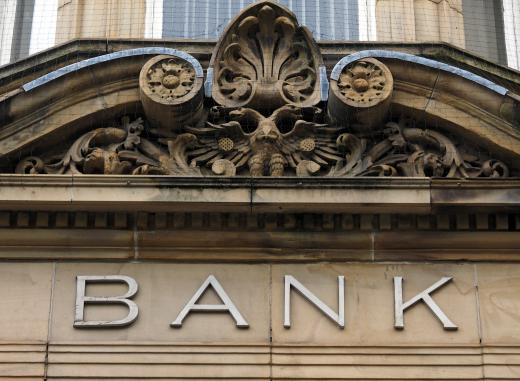 Disadvantages to such properties can include a poor state of repair paired with inadequate maintenance. It is common for people to neglect real estate as it goes into foreclosure and banks usually do not invest significantly in maintenance or aesthetic modifications to property. The property is sold as-is and may have problems the bank is not aware of such as bad electrical wiring. In addition, desperate borrowers feeling resentful about foreclosures may damage a home or business before vacating.
Sometimes, banks will invest in cleaning up a property and addressing basic maintenance issues, usually because they want to get more for the property. In other cases, people may find homes with overrun gardens, lagoons instead of swimming pools, poorly maintained roofs and siding, and other problems. When looking at other real estate owned property, it can be helpful to get estimates from contractors on the costs for bringing the property into good repair, in order to see how good a deal is really being offered with the low price.
AS FEATURED ON:
AS FEATURED ON:

By: highwaystarz

When a bank owns a property, it can contract with a real estate agent to sell it.

By: Pefkos

Forclosed properties revert to a bank's ownership, and they are referred to as Other Real Estate Owned in the bank's records.

By: Kurhan

Bank-owned distressed properties may be sold at live auctions, which are typically advertised in local newspapers.

By: Andy Dean

OREO refers to properties owned by a bank as a result of foreclosure proceedings.