What Does an Accounts Receivable Specialist Do?
An accounts receivable specialist issues invoices, maintains accounting reports, and supervises other aspects of collecting accounts and keeping them current. Employers may expect applicants for open positions to have degrees in accounting along with licenses to practice in a given region. Experience in accounts receivable is also valuable, along with industry-specific knowledge; someone who works for a publisher, for example, should be familiar with the conventions of the publishing industry.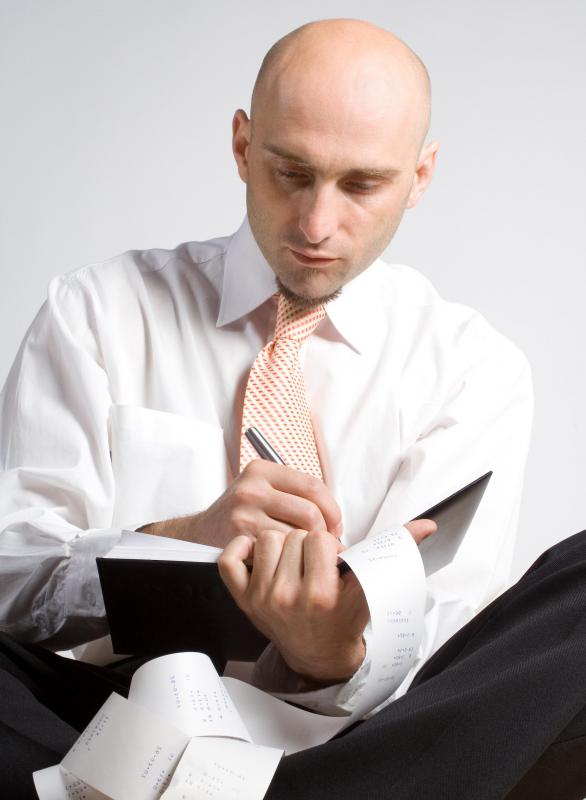 The specifics of the job can depend on the employer. An accounts receivable specialist may work with the sales department to process orders, dispatch them, and send bills to customers. When payments arrive, the specialist processes them and updates account information to indicate the customer is current with payments and in good standing. In the event of a past due account, the accounts receivable specialist can contact the customer to collect payment, referring the payment to collections if it's impossible to resolve the issue.
Accounting statements are also part of the job. This includes preparation of daily reports on how much money was collected and the number of outstanding invoices, along with quarterly and annual disclosures. Forecasting may be a responsibility as well, ensuring the business is provided with timely information on how much the accounts receivable department expects to bring in. Coordination with accountants in other departments can help an accounting specialist provide the company with information it needs to make sound business decisions.
Secure record-keeping is also among the responsibilities of an accounts receivable specialist. Sensitive information like credit card numbers and specific contact details for vendors needs to be stored in an appropriate location, with access limited to those who actually need it. The accounting specialist may use protections within accounting software like passwords to limit access. In addition, locked filing cabinets, paper shredders, and other physical measures can be used to prevent leaks of confidential or sensitive data.
At a larger company, an accounts receivable specialist may supervise other personnel. This can include clerks and accountants tasked with individual projects like updating records and handling specific types of accounts. Mentoring and appropriate training needs to be provided to keep these staff members familiar with company policies and procedures. The specialist may also provide performance reports for supervisors as part of periodic job evaluations. Additionally, a head accountant may supervise the specialist, expecting regular reports and meetings to provide information on the department's status and any ongoing issues that need to be addressed.
An accounts receivable specialist usually has a degree in accounting, along with proper licensing.

The specific role of an accounts receivable specialist depends on the company for which an individual works.

An accounts receivable specialist may contact customers to collect past due payments.