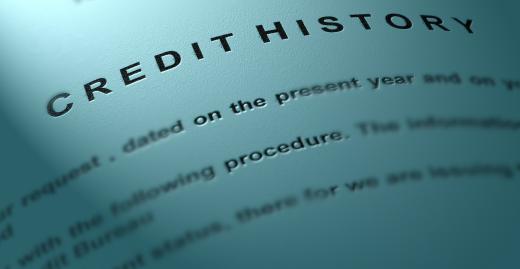 In the world of business to business selling, credit terms represent the parameters for payment of goods and services. Due to the larger purchase amount, most businesses purchase goods and services from a vendor on credit for convenience purposes. Credit terms include the amount of days until payment is due, any finance charges that might occur, percentage discounts that are taken off the principal balance for submitting an early payment, borrowing or charge limits, and grace periods.
When a business decides that it needs the products or services of another business and establishes a purchasing relationship, it needs to decide how it will pay that vendor. Many businesses set up a revolving charge account and receive a separate invoice each time they make a purchase. As long as the purchaser adheres to the vendor's credit terms, it is allowed to keep making purchases on credit. If a business fails to comply with the credit terms or has too many late payment infractions, the charge privileges may be revoked.
One of the most common credit terms is the amount of days before full payment is due. For example, an invoice may have credit terms of two ten net 30. This implies that full payment is due within 30 days from the date the invoice was printed. If payment is received within ten days from the date the invoice was printed, a two percent discount will be deducted from the full balance.
Often referred to as a cash discount, a two ten net 30 payment structure is one of the credit terms that rewards timely payments. Another common discount is a trade discount. This type of discount includes volume discounts or promotional allowances to businesses who buy larger amounts of a vendor's product line or prominently feature that product line for a specified period. An example would be a grocery retailer receiving a per unit discount on a line of tortilla chips in exchange for front end promotional shelf space.
Finance charges and late payment fees are typically part of the credit payment terms. If a vendor does not receive payment within the credit period, a flat late fee might be assessed or a percentage finance charge might be calculated until the payment is received. Some vendors might temporarily revoke the company's ability to make purchases on credit until all outstanding balances are received.
Credit terms might include a daily charge or credit limit. Depending upon the credit history and type of business, an organization may have a limit on the amount of purchases it can charge at one time. For example, a company that has a newly established charge account with a vendor might have an initial monetary limit until it establishes a solid payment history.
In general, credit terms for a business are similar to that of a consumer credit card. One of the main differences is the availability of trade, volume, and early payment discounts. Another distinguishing factor is that the business receives separate invoices for each purchase transaction.


By: karam miri

Credit terms might include a daily charge or credit limit.

By: neirfy

Credit terms include the number of days before the full payment is due and when interest charges will kick in.