What does a Nurse Educator do?
A nurse educator teaches nurses of varying education and experience levels. He or she must create the curricula for a specific degree program as well as teach it. Nurse educators also evaluate students' progress and revise courses if needed. In order to teach nurses at a bachelor's degree level, a nurse educator must usually have a master's of nursing education. Teaching nurses at the master's level often requires a doctoral degree in nursing.
Nurse educators are also called nursing teachers and work as faculty in teaching hospitals. A nurse educator must be a registered nurse (RN) and must have the minimum of a master's of nursing degree. Nurse educators may teach aspiring nurses just out of high school or instruct experienced nurses earning an advanced degree. In addition to designing and implementing educational programs, a nursing teacher may create individual courses for nurses.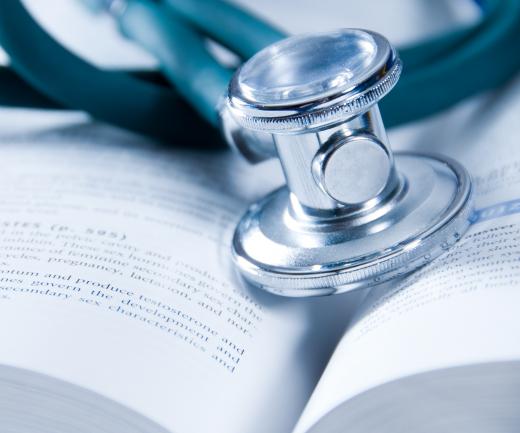 Nursing teachers are very much leaders to other nurses. They not only teach courses that relate to the scientific and medical sides of nursing, but also work to inspire professionalism and pride in their students. Nurse educators teach nursing students the importance of quality patient care and respect for patients.
The exact duties that a nurse educator performs depends on the hospital's needs. For example, rather than teaching nurses, some qualified nurse educators focus on patient care and teach patients about their diseases. A nursing teacher in this role often develops new patient education programs for the hospital and oversees the running of these projects.
Specialization in patient education on one disease or disorder is possible for a certified nurse educator (CNE). Certification typically requires completion of an exam and 1,000 teaching hours as well as experience working with patients with the condition in which the nursing teacher is seeking specialization. For instance, nurse educators wanting to specialize in diabetes education may volunteer to work with diabetic patients at the hospital where they are working as nurses in order to get their needed teaching hours.
Some nurse educators choose to be involved mainly in research studies and this information may or may not be used in the nursing program curricula they develop. A nurse educator may be responsible for grant writing if he or she is involved in nonprofit community health education projects. Lecturing at annual nursing conferences is an activity shared by nursing teachers in all areas.
AS FEATURED ON:
AS FEATURED ON:

By: Yanik Chauvin

Nurse educators teach other nurses, often in colleges and universities.

By: pablocalvog

A nurse educator must be a registered nurse.

By: Monkey Business

A nursing teacher may develop new patient education programs for a hospital.

By: George Wada

Nursing teachers are leaders to other nurses.