What does a Food Cart Vendor do?
A food cart vendor is a seller of food who normally markets her goods to pedestrians. She may sell only one or two food items or offer her patrons a variety of provisions. Although typically found on busy city streets, she may also peddle her goods in parks, parking lots and shopping malls or at outdoor festivals and community events.
There is no typical type or kind of food sold by a cart vendor. The choice of what she sells may be based on her special skills or the ethnic food preferences of the region in which she operates her cart. The selection the goods offered may also be based on the season or weather.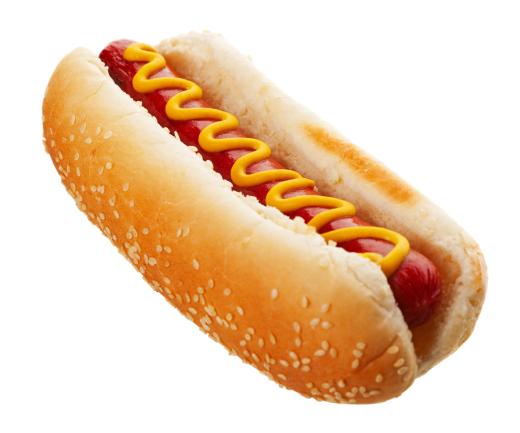 Many vendors are hailed as making the best hot dog in a certain city or town or renowned for having a secret recipe for baklava that tastes just like what grandma used to make. If the weather is hot, the vendor may sell cool beverages or ice cream. When winter sets in, her specialty may change to hot chocolate. Some food cart vendors only work during holiday seasons and typically sell roasted chestnuts or decorated cookies only in December.
A food cart vendor is frequently an independent contractor who owns a private cart and is the sole proprietor of her business. Other vendors may be affiliated with restaurants and promote a popular menu item to passersby. This usually increases the restaurants' popularity and increases business at their home location.
A vendor's food cart is normally one of two styles. The larger model provides an enclosure in which the vendor sits or stands and sells food through a window. The smaller cart is freestanding, and the vendor stands beside it or behind it and serves her customers. The latter model is either manually manipulated or towed behind a vehicle to the desired location. Both models generally have either grills or burners to prepare hot food or refrigerated sections to preserve cold or frozen offerings.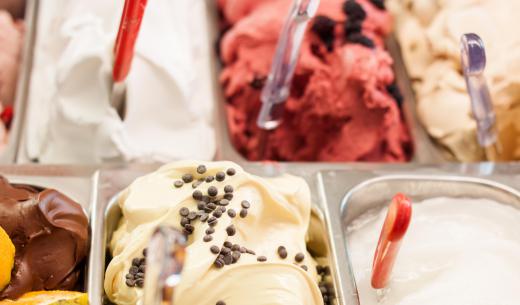 City and town governments frequently have specific health and safety codes that govern mobile food carts. If the number of cart vendors is small, health codes imposed on restaurants may apply to them. Many municipalities require a food cart vendor to have a business license to legally sell to the public.
No specific education level is required to be a street vendor. Good customer service skills and self-motivation are important to the success of a food cart vendor. It is also advantageous to be physically fit, as the job often requires long periods of sitting or standing as well as the ability to transport the cart and food items.
AS FEATURED ON:
AS FEATURED ON:

By: Brenda Carson

Hot dogs are often popular food cart options.

By: starush

Some food carts offer deep fried choices.

By: apelavi

Ice cream is a popular food cart choice during the summer.

By: haveseen

During the winter, a food cart vendor may sell hot chocolate.

By: baibaz

Smoothies may be sold from a food cart.

By: Kybele

Chicken wings may be sold from a food cart.

By: Africa Studio

Freshly made popcorn may be served from a food cart vendor.