What are Underwater Cameras?
Underwater cameras are cameras which are either designed specifically for underwater use or housed in a protective device to guard against water and pressure damage. They come in a number of forms, with prices ranging across the entire spectrum of normal camera pricing.
The cheapest type of underwater cameras are simple disposable underwater cameras, usually costing less than US$10. They are able to take anywhere from twenty to thirty pictures, and are then sent in for development. They are waterproof enough to be used in harsh rain and snow storms, and are usually tolerant of being fully submerged up to twenty or thirty feet (6-9m). The quality of these cameras is basically equal to that of their non-waterproof cousins, and for fun scuba trips and family vacations they are up to the task.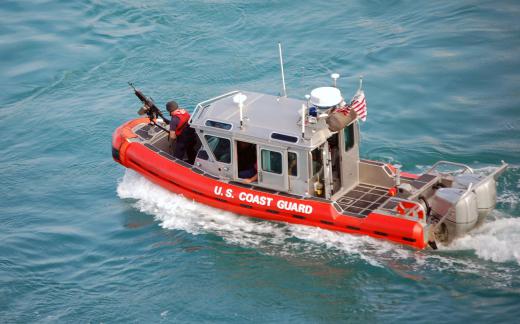 The next level of underwater cameras are cheap reloadables. These cameras are designed with economy of price in mind and can be found for between US$25 and US$50. In most ways, they are very similar to disposable underwater cameras, except that they allow the user to replace the film and use the camera multiple times. Additionally, they are also often rated for greater depths than their disposable counterparts: up to 100 feet (30m) in some cases. The quality of picture is still fairly low, however, making these suitable only for very simple purposes.
For a little bit more, one can purchase a cheap digital camera with an included waterproof housing. These low-end digital underwater cameras are priced affordably at around US$100, and with resolutions in the 3-4MP range can take some quite passable pictures. The depths these cheaper housings are rated for are usually less than those of the cheapest fully-waterproof cameras: sixteen feet (5m) instead of twenty to one-hundred feet (6-30m). For those interested in better photographic quality, as well as the convenience of digital, however, this may be the way to go -- particularly if depth is not a primary concern, such as for tide pool shooting or rough-weather durability.
Many digital and film cameras have consumer-level waterproof housings available for purchase, allowing you to transform your existing camera into an underwater camera. These housings usually cost anywhere between US$100 and US$300, and may be rated up to 150 feet (45m). If you are looking to purchase a new camera and might pursue underwater photography at some point, you may wish to investigate whether an underwater housing is available for the camera models you are considering.
Finally, we come to the professional-grade waterproof housings. These cost in excess of US$2000. High-end housings are available for professional and prosumer cameras by most major camera manufacturers, including Canon, Nikon, Sony and Olympus. These housings are rated for around 200 feet (60m) and offer integrated controls, shoes, and ports to help you access your camera functions while underwater.
As you can see, underwater cameras come in a wide range, offering options for every price range and need. Underwater photography is a burgeoning hobby industry, and experts are available at most photo shops for consultation.
AS FEATURED ON:
AS FEATURED ON:

By: Wimbledon

Underwater cameras can alert U.S. Coast Guard harbor patrols to the presence of possible underwater saboteurs.

By: fox17

People who go snorkeling may use cheap underwater cameras to take pictures.