What are Thumbprint Cookies?
Thumbprint cookies (sometimes spelled as thumb print) are delightful molded and filled cookies with origins that raise some dispute. Some people credit their invention to Jews from Eastern Europe, and others suggest that Poland first produced the cookies. No matter who invented them, they are now enjoyed in many parts of the world and can be fun to bake at home.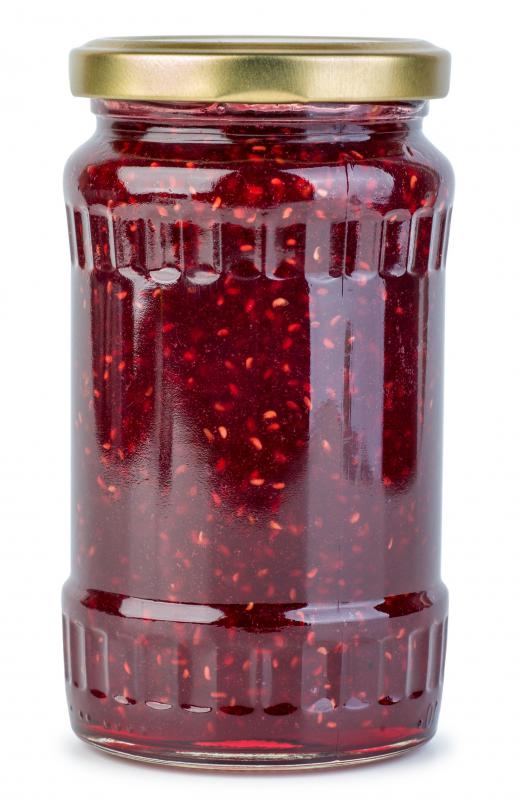 Recipes for thumbprint cookies vary considerably. Most have a butter base, but they can contain nuts, be made with brown sugar instead of white sugar, and some are chocolate. Most commonly, these cookies are filled with different types of jam, but fillings are also numerous. Instead of jam, they can have a chocolate kiss in the center, toffee, or pumpkin butter. It really depends on recipe and personal preference.
Once cookie dough for thumbprint cookies is made, the cookies are molded by being rolled into small balls. These may be dipped in sugar, or dipped in egg and rolled in nuts. Once the cookies are placed on a baking sheet, bakers press down on the center with their thumbs, or a spoon if preferred, to create a deep well in the cookie. This is then filled with ingredients of choice.
As bakers will discover, not all thumbprint cookie recipes are created equally. Some have the unfortunate habit of spreading out, and others retain their shape while baking. It's also important to make sure that the well in the each cookie is truly large enough to accommodate a small amount of filling. Jam fillings are particularly prone to leak over the sides of the cookie if too much jam is place in the well or if the well is not deep enough.
To prevent this leakage, some thumbprint cookies are filled after they are baked, and this may create a prettier cookie. Once the cookies are baked, bakers may use the end of a wooden spoon to enlarge the cookie well or reinforce it. This would mean making sure not to over bake the cookies. If they are crunchy when they leave the oven, enlarging the well with a spoon would likely result in broken cookies.
Though jam may be one of the most popular fillings for thumbprint cookies, they can also contain various icings too. Icings or things like chocolate ganache are a good choice when the filling is added after baking. The cookies usually should be fully cooled before they are filled.
Due to the mixing, forming, filling and baking of these cookies, some people consider them labor intensive. However, the amount of steps involved in making them can be great fun for kids. Just as with the criss-cross peanut butter cookies that tend to be popular treats for kids to make, children may particularly enjoy the many steps needed to create thumbprint cookies. They may especially like using their thumbs to make the wells for delicious filling.