What are the Pros and Cons of Unwaxed Floss?
Pros of using unwaxed floss to clean teeth include its ease of use on crowded teeth, lack of flavor and simple grip. Cons include it not being as sturdy as waxed floss and the difficulty with passing it through the teeth.
Unwaxed floss tends to be quite thin. Many people with crowded teeth, therefore, find it the easiest type of floss to use. One may find it is able to fit between the tightest of spaces, where food and plaque may be trapped most often.
Some individuals prefer unwaxed floss because it typically has no flavor. While waxed floss may taste like mint or cinnamon, for example, these flavors could seem too artificial for some people's liking. As flossing is often times the last step in one's daily dental hygiene routine, this unwanted taste could linger. Unwaxed floss does not usually present this potential problem.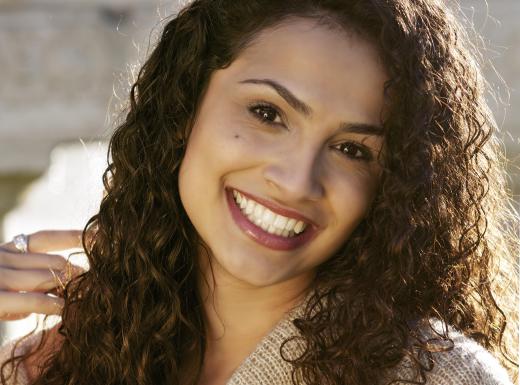 Others find that unwaxed floss is the easiest type to grip between the fingers. For this reason, less floss might be used each time. Individuals tend to use more floss when it is slippery, so that they may wrap the product around the fingers several times for better control. This may not be necessary when using an unwaxed product.
There are potential downfalls to using unwaxed floss as well. It is usually not as sturdy as waxed floss. Floss is made of several pieces of nylon string thread together; these threads may begin to fray without a coating of wax to keep them intact. Breakage or snapping may occur during use.
The wax on floss is meant to make gliding through the teeth and over dental fixtures easier. When floss is not waxed, it may not slide as well through tight spaces. Dental work such as bridges or orthodontic braces may present problems if one is using floss that is not waxed. In these situations, a wider dental tape or expanding floss made of sturdier, stretchier unwaxed materials may work better than unwaxed floss could.
The choice of which type of floss to use is mostly a matter of personal preference. Flossing with correct form is perhaps more important than the differences between unwaxed or waxed floss. One should take care not to snap the floss in between spaces, which could result in cutting the gums and leaving them open to infection. Instead, it is important to try to ease the floss into a space and gently cover the surfaces of the teeth and gums thoroughly.
AS FEATURED ON:
AS FEATURED ON:

By: Sylvie Bouchard

Waxed floss can be purchased in mint and cinnamon flavors.

By: Paul Hill

Good dental hygiene is crucial for maintaining a healthy smile.

By: Monkey Business

Waxed floss tends to be thicker, so might not work with people who have crowded teeth.

By: nobeastsofierce

Unwaxed floss can be especially difficult to thread underneath braces and other dental appliances.