What Are the Most Common Side Effects of Pravastatin?
The most common side effects of pravastatin include nausea and vomiting, common cold, headache, diarrhea, skin rash, constipation, fatigue, dizziness, and heartburn. People taking this drug may also experience other side effects, such as muscle pain or myalgia, joint pain, muscle stiffness, weakness, and mobility issues. Pravastatin belongs to a class of drugs called 3-hydroxy-3-methylglutaryl-coenzyme A (HMG-CoA) reductase inhibitors, and is a lipid lowering drug. It is prescribed to people with elevated blood cholesterol levels.
Statins include pravastatin, simvastatin, lovastatin, atorvastatin, rosuvastatin, and fluvastatin. Although a person may not have any symptoms but is overweight and is determined to be high risk for certain lifestyle diseases, the physician may prescribe statins. These drugs help control cholesterol levels, and they also help prevent or control cardiovascular diseases (CVD), such as atherosclerosis and coronary artery disease.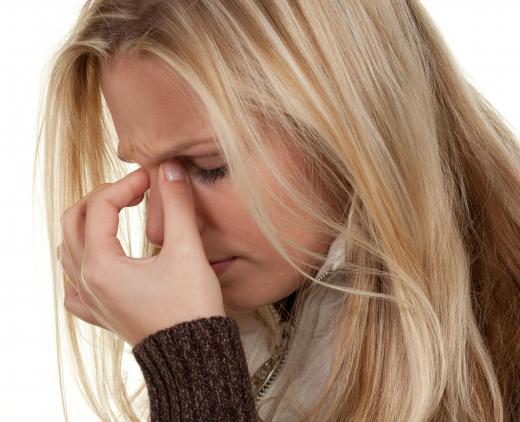 HMG-CoA reductase is an enzyme that catalyzes the first reaction in the synthesis of cholesterol and related sterol compounds, such as estrogen and testosterone. Its inhibitors are also structurally similar to the substance HMG-CoA, and they bind to the enzyme in order to prevent the production of cholesterol compounds. Also called statins, HMG-CoA reductase inhibitors are recommended for people who have high amounts of low-density lipoprotein (LDL), or "bad cholesterol", in their blood. This is often detected through a test called a lipid profile.
Common side effects of pravastatin, such as nausea and vomiting, common cold, headache, diarrhea, skin rash, constipation, fatigue, dizziness, and heartburn occur in less than 10% of all users. Less common side effects include a rash, constipation, fatigue, heartburn or indigestion, dizziness, and gas or flatulence. None of these side effects of pravastatin are considered serious.
Serious side effects of pravastatin include muscle pain or myalgia, malaise, tendon rupture, increased liver enzymes, and inflamed pancreas or pancreatitis. Muscle pain or joint pain may signify rhabdomyolysis, the destruction of the muscles, and merits immediate medical intervention. Immediate discontinuation of the drug, administration of intravenous fluids, and treatment of coexisting conditions, such as hyperkalemia, hypocalcemia, and disseminated intravascular coagulation (DIC), are the cornerstones of care for a person who has rhabdomyolysis. Pancreatitis is a rare but a very serious side effect and should be treated immediately.
People with known hypersensitivity to statins should not take pravastatin. Those with active liver diseases, such as liver cirrhosis and hepatitis, and elevated liver enzymes should also not be prescribed pravastatin. Pregnant or lactating women and children younger than eight years old should not take this drug because of an increased probability of the occurrence of side effects. People who are taking colchicine, fenofibrate, gemfibrozil, or niacin are at increased risk for side effects, particularly rhabdomyolysis, so they should exercise caution or avoid pravastatin intake altogether.
AS FEATURED ON:
AS FEATURED ON:

By: Picture-Factory

One possible side effect is a headache.

By: nebari

Heartburn can be caused by taking pravastatin.

By: ShpilbergStudios

Intravenous fluids and medications are often used to treat rhabdomyolysis, a possible side effect of pravastatin.

By: silent_47

There is some evidence that statins may cause depression in some people.

By: tashka2000

Those who take statins should check with their doctors to see if it's safe to drink grapefruit juice, which can interact with the drugs.