What are the Different Types of Generic Statins?
Like all statin drugs, generic statins reduce cholesterol levels in the bloodstream by inhibiting HMG-CoA reductase, which is a liver enzyme. Seven statin drugs were being prescribed as of 2010, but only three generic statins were available. They are Mevacor&reg, available as lovastatin; Pravachol&reg, available as pravastatin; and Zocor&reg, available as simvastatin. All seven of the statin drugs fall into two categories: fermentation-derived or synthetic, Type 1 or Type 2. All of the generic statins are fermentation-derived, or Type 1.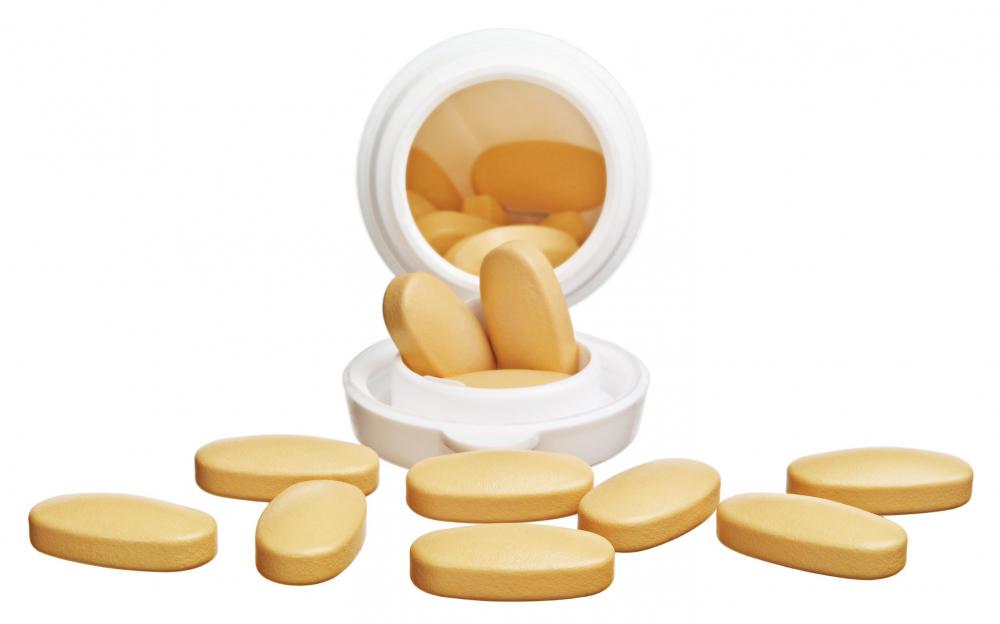 Lovastatin is a derivative of the Aspergillis terreus fungus commonly used to produce organic acids. It works to lower the levels of cholesterol and other damaging fatty substances in the blood when taken in conjunction with a diet that restricts fats and cholesterol. Lovastatin may be prescribed in regular or extended-release tablets that are usually taken once or twice daily with meals. Drinking grapefruit juice while taking lovastatin should be avoided, because it interferes with the liver's ability to metabolize the drug and can cause high levels to build up in the body.
Japanese scientists are responsible for the discovery of pravastatin, another of the generic statins. Pravastatin is an enzyme blocker derived from the mold Nocardia autotrophica. It is a chemical modification of lovastatin. Pravastatin may be prescribed for patients as young as 8 years of age who may be suffering from a genetic condition that causes high cholesterol. Typically, pravastatin is taken once a day and, for maximum effectiveness, it should be accompanied by a low-fat, low-cholesterol diet.
The third of the generic statins is simvastatin, which, like pravastatin, is an offshoot of lovastatin. The only notable difference between the two is that simvastatin contains an additional methyl group. A particularly powerful drug, simvastatin may lower LDL cholesterol by up to 50 percent and may be prescribed for patients 10 years old or older. Simvastatin is available in 5, 10, 20, 40 and 80 mg tablets. Starting doses are usually from 20 mgs to 40 mgs daily and are taken with meals containing minimal fats and cholesterol.
In March 2010, the U.S. Food and Drug Administration (FDA) warned of increased risk of muscle injury in patients taking 80mg of simvastatin, which is the highest approved dose. The muscle injury, called myopathy, or rhabdomyolysis in its most serious form, is a potential side effect of all statin drugs, but is more likely to occur with higher dosages. Drinking grapefruit juice while taking simvastatin also could pose a risk and should be discussed with the prescribing physician.