What are the Most Common Manic Depression Symptoms?
Manic depressive disorder can produce varied symptoms ranging from lack of interest to suicidal tendencies or thoughts. The most common manic depression symptoms recognized by medical experts include feelings of intense depression, alternating mood swings, irritability and anxiety. In more extreme cases, paranoia can manifest into delusional thoughts.
Bipolar and manic depression are related in terms of the highs and lows of symptoms. During a "high" period, manic behavior may include hyperactivity or exuberance. Symptoms during this period may also include nervousness and the inability to rest or sleep. In conjunction with a display of animated liveliness, the individual may seem elated and over-the-top with joy and excitement.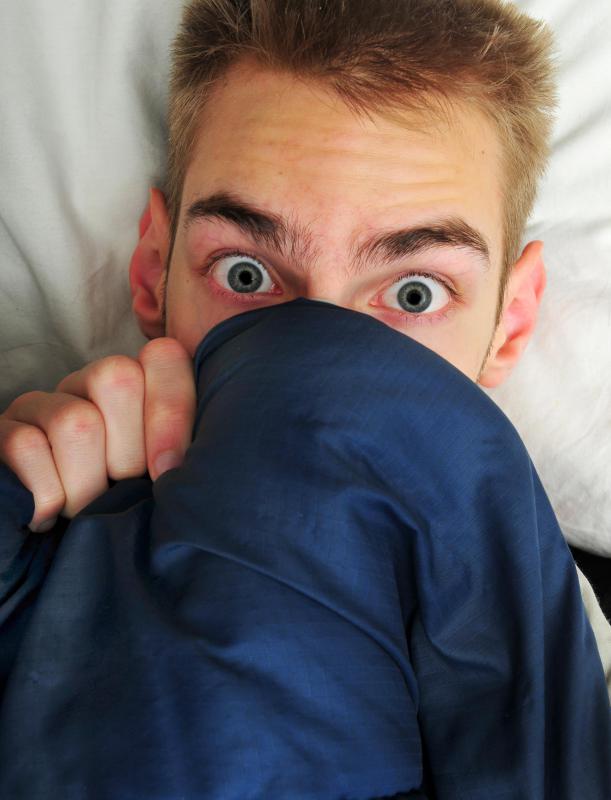 Extreme emotions during a high period may manifest in such a way that irresponsible behavior results. In a totally unrealistic way, the individual may resort to gambling or spending money frivolously. He or she may take unnecessary risks, believing no harm can occur. This is also part of the delusional factor of the associated symptoms. Another symptom during the "high" period is a display of quarrelsome or hostile behavior.
Conversely, during a "low" period it is common to find symptoms that are characterized by feelings of hopelessness and despair. The individual may show signs of disinterest in activities that he or she had always been involved in. This loss of interest might be coupled with excessive need for sleep or unwillingness to get out of bed. This may be a key indicator of a low period emerging.
Loneliness or a general feeling of sadness may encompass the individual to a point where uncontrollable crying occurs. The person may express feelings of self-contempt and low self esteem. In this emotional state, the individual may also feel guilty over circumstances that are generally not under his or her control.
Other indicators of an individual in the depressive state might be a change in eating habits. Loss of appetite is a common symptom of this manic phase; the individual may even stop eating altogether. A significant change in eating patterns may result in weight loss. Occasionally, the individual may become physically ill or more susceptible to illness as his or her immunological resistance wears down from neglect.
Neglect in other ways can be common symptoms of manic depression. Those with this disorder may not make an effort to change clothes or get dressed. Persons with this disorder may fail to maintain their appearance. Neglecting personal hygiene by not bathing or brushing teeth regularly is often a symptom in severe cases of manic depression.