What Are the Different Types of Travel Purses?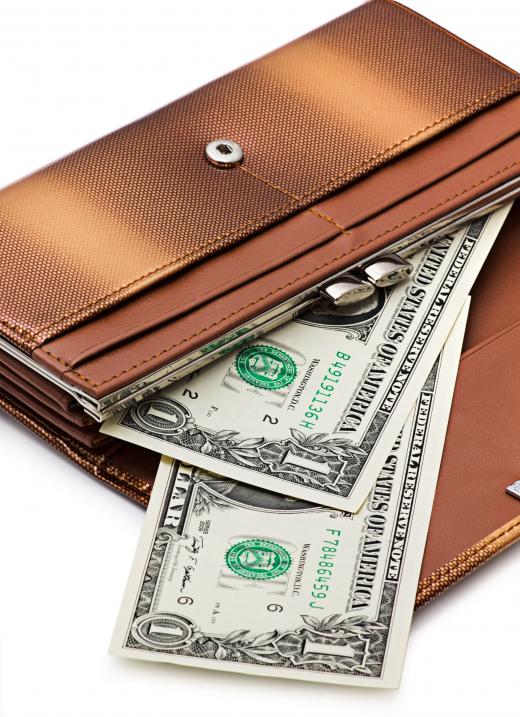 The different types of travel purses vary in size, shape, style, material, color and the kinds, as well as the amount, of compartments they contain. Some purses designed for traveling have built-in wallets, while others just have a main section with maybe only one extra zippered compartment or open flap. Travel purses designed with special safety features have a steel cord running through the strap to prevent a thief from quickly cutting it and escaping with the purse.
Other common travel purse safety features are an adjustable cross-body strap that is wide and designed to keep the bag's main section under the wearer's wrist and forearm when she is walking. Having the purse close to the body rather than carrying it in the hand or loosely over the shoulder can deter pickpockets. Pockets made to hold passports and other documents securely is another popular feature in many travel purses.
Compartments of different sizes designed to hold items such as a camera, sunglasses, water bottle, paperback novel, keys and cosmetics are often sought after by travelers looking for purses, as this can prevent belongings from becoming jumbled. Separate waterproof sections to store travel size bottles of shampoo or other items that may spill can mean avoiding having all of a travel purse's contents affected. Travel purses with an outer zippered pocket are handy for storing items that may be needed often for easier access.
A travel purse that doubles as a carry-on bag is an especially versatile type for frequent airline travelers. Specific airline requirements would have to be checked before purchasing these bags though to be sure the carry-on travel purses meet each company's measurement limits. Any carry-on bag must usually be required to fit into the overhead storage compartments located above the seats.
While many types of travel purses are designed in neutral colors, some are available in vivid fashion shades such as hot pink. Along with the color, the shape and size of travel purses also varies widely. Some of these purses such as messenger bags are large and square with narrow edges. The strap fits across the body. The messenger bag style is based on the classic type used to deliver newspapers door-to-door.
While travel bags are typically casual, some may be business-like, glamorous or sporty in looks. The materials used for travel purses include leather, microfiber, nylon and canvas. Some purses made for traveling may include a built-in wallet section to hold credit cards, a passport and traveler's checks.


By: caryblade

The best travel wallets are designed to keep cash and other important documents easily accessible.

By: charles taylor

Some travel purses have pockets designed to hold passports.

By: Pavel Losevsky

Travel purses might suit luggage regulations on flights better than regular purses.

By: HappyAlex

Some international passengers purchase passport holders that can be worn around the neck.