What Are the Different Types of Paper Crafts?
Paper crafts include any item made from or embellished with paper. The scrapbooking industry offers an almost overwhelming number of supplies for these crafts, with plenty of suggestions and ideas for crafting. Some of the more popular ones include scrapbooks, calendars, greeting cards, decoupage, origami, paper mache, and decorative pieces for display.
Scrapbooks are one of the most popular paper crafts, since they allow creative expression and the opportunity to chronicle important events and milestones in a family or individual's life. Supplies used for scrapbooking are acid free and are designed to last a long time without fading or damaging precious photos. Scrapbooking supplies include printed papers, stickers, rub-ons, three-dimensional embellishments, journaling pads, calendar blanks, die-cuts, and faux florals; these supplies are useful for other paper crafts as well.
Creating custom greeting cards for any occasion, including birthdays, holidays, and events, is another form of paper crafting. From fine art to simple but heartfelt sentiments, paper can be used to create a variety of customized greeting cards for any reason or occasion. Craft and big-box stores stock pre-cut and folded card and envelope blanks, or custom card blanks can be created in any size using paper and simple cutting and folding techniques. Cardmaking is a great way to get started in paper crafting without making a large investment, thanks to the small project size and the minimal amount of time needed to complete a card.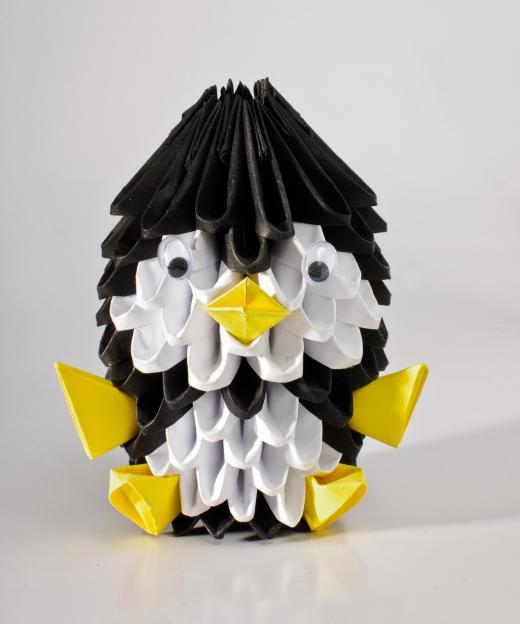 Origami, the Japanese art of paper folding, can be used as a standalone project or to embellish another paper piece. Paper used for origami is thin, easy to fold, and designed to crease well. While any square paper can be used to create origami, thicker papers like printed scrapbook paper may be more difficult to fold into complex shapes. Popular origami paper crafts include boxes, animals, dolls, and stars.
Decoupage techniques allow crafters to remove the decorative elements from a piece of paper and permanently adhere them to another surface. Surfaces that are damaged or made from materials that will not accept paint are good candidates for decoupage. This technique is often used for paper crafts designed to decorate the home or for a specific holiday, since projects require minimal skill and are relatively quick to complete.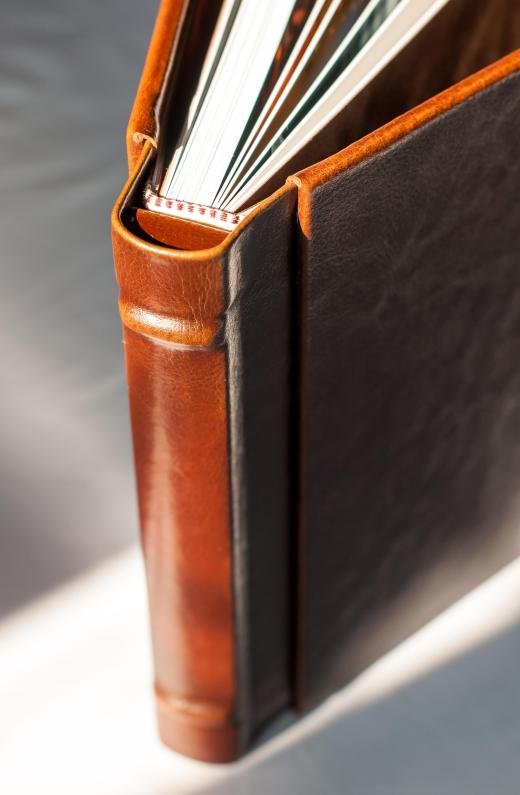 Paper mache pieces can be made using recycled paper or newsprint. This type of paper craft is used to create three-dimensional pieces that dry to a hard and durable finish. Crafts made with paper mache include pinatas, sculpture, home organizers, costumes, and masks.
AS FEATURED ON:
AS FEATURED ON:

By: terex

Scissors, which can be used for paper crafts.

By: amphotolt

Paper crafts may include origami.

By: JRB

Recycled newspapers can be used for a variety of paper crafts.

By: SilviuFlorin

Making scrapbooks is a popular paper craft.

By: Designs by CnC

Making handmade greeting cards can be a fun project.

By: Sergey Mostovoy

Decoupage is a type of paper craft.

By: lily

Paper crafts might have a holiday theme to them.