What Are the Different Types of Military Financial Aid?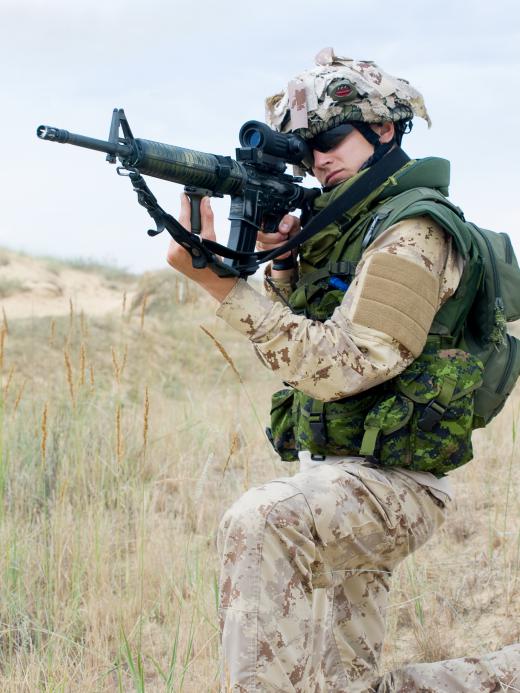 There is military financial aid available for those who are interested in a career in the military. All branches of the US Armed Forces offer substantial financial assistance to college students with an interest in becoming officers in the US Army, Navy, Air Force, Marines, or the Coast Guard. Military veterans are also eligible for financial aid for education when their term of service has ended. Student aid is available to spouses and dependents of war veterans. In addition to financial aid for school, military service organizations offer monetary assistance to military families who are in need when a soldier is deployed in a foreign country.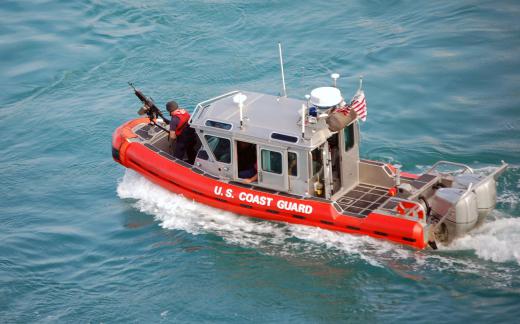 The Montgomery G.I. Bill, a federal law, grants 36 months of educational benefits to veterans of the US Armed Services. The GI Bill also applies to the National Guard and reservists. It offers full benefits for college and business and technical schools. Benefit amounts are adjusted to keep pace with the US Consumer Price Index. Current enlisted members enrolled in accredited colleges and vocational schools are paid 100% of the cost of courses.
Another form of military financial aid is the Military Student Loan Repayment Program (SLRP). If participation in an SLRP is requested at the time of enlistment, the military pays 15% of any student loan balance for each year of service. The maximum amount of repayment varies among the different service branches. The federal Perkins, Stafford, PLUS, and Consolidation loans are all eligible for repayment assistance under the SLRP.
Reserve Officers Training Corp (ROTC) provides full scholarships to college students in exchange for a commitment to a military service career as an officer. The military financial aid pays for all tuition, books, and fees. The program requires the student to complete at least one military science course. Upon graduation, the student enters her chosen branch of the military as an officer. The US Coast Guard has a similar program, called the Student Pre-Commissioning Initiative (SPI). After graduation, SPI participants enter directly into the US Coast Guard Officer Candidate School.
Each branch of the military has its own four year service academy that is recognized institution of higher learning. All students receive a full scholarship and a modest monthly stipend. Graduates are commissioned as second lieutenants, or as an ensigns if serving in the navy or the coast guard. Acceptance into one of the service academies is highly competitive. Enrollment is generally based on appointment by a US representative, two senators, and the vice-president or president.
Aside from military financial aid for education, the military, through its various service organizations and societies offers economic assistance to financially distressed military families. The Army Emergency Relief Society and the Navy-Marine Corps Relief Society provide financial help to the families of military personnel for food, temporary lodging,and to prevent eviction or the shut off of utilities. The Veterans of Foreign Wars (VFW)offers free telephone time and other financial assistance to families who have a service member deployed overseas.


By: Oleg_Zabielin

The G.I. Bill provides veterans with financial aid that can be put toward their education.

By: Wimbledon

Though it is now grouped under the Department of Homeland Security, military financial aid is available to U.S. Coast Guard veterans.

By: pixelrobot

Financial aid is available to get military personnel and veterans through graduation.

By: belahoche

Financial aid may be available for soldiers who are wounded and require ongoing treatment.