What are the Different Types of Military Benefits?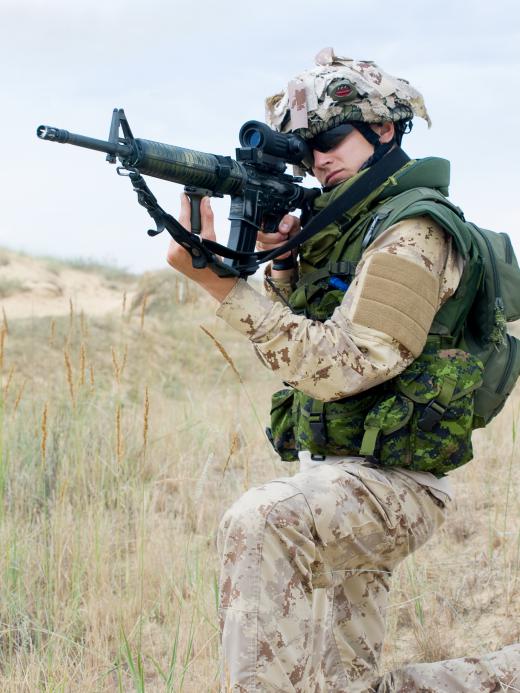 Veterans and active-duty members of the branches of the U.S. military receive — in return for their service — military benefits in the form of salaried pay, health coverage, educational assistance, special allowances, death benefits, and survivor benefits. Amounts and levels of military benefits are determined by several aspects of the service member's station, including his or her rank and military job, but all members of the military generally have access to the same types of benefits.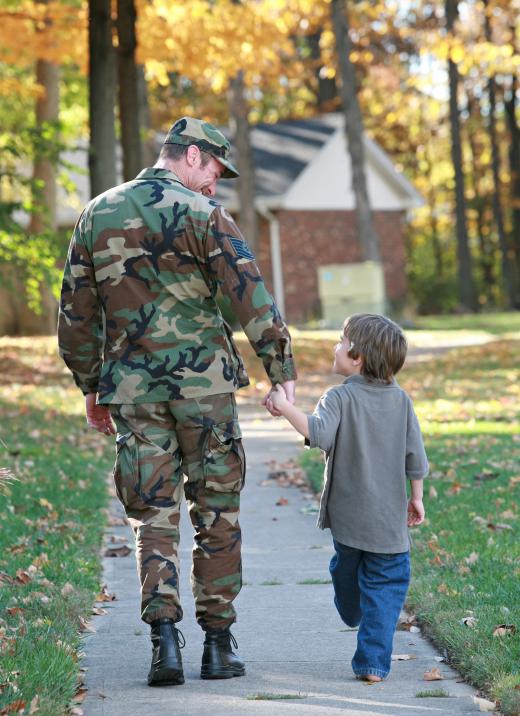 Educational military benefits revolve around the Montgomery GI Bill, which is a series of tax-free programs for service members. Depending on the applicant, some GI Bill programs can cover up to 100 percent of a participant's tuition, books, fees, and living expenses. Other programs can be used for graduate degrees, certifications, licensing, on-the-job training, and independent study.
Salary benefits include a base pay that depends on a soldier's duty status, rank, military occupation, deployment status, and station, as well as up to 70 types of special pays and allowances decided on a per-applicant basis. For example, service members proficient in a foreign language may have their monthly pay increased substantially for active-duty members and to a slightly lesser degree for National Guard and Reserve members. Those members having to move their family as the result of a change in station can receive a dislocation allowance to help cover moving costs.
Health care is also an important military benefit. TRICARE is the U.S. Department of Defense's healthcare program and is available to all service members current and veteran, their dependents, and their survivors. There are several plans available, and each service member chooses his or her own plan in accordance with his or her family's needs. Single, independent servicemen on active duty are automatically enrolled in a TRICARE coverage plan for individuals. Coverage may include routine doctor's visits, mental health care, vision, dental, and pharmacy needs.
In addition to the many military benefits available to active and retired service members, the U.S. military also offers military death benefits and assistance to the families of deceased service members. For the families of those who have died a service-related death, the U.S. Veteran's Administration will pay up to a set amount in death benefits for burial expenses, while non-service-related deaths may garner a lesser amount for burial and funeral expenses and an additional amount to help obtain a burial plot. Spouses enrolled in the Survivor Benefit Plan will continue to receive monthly annuity payments to help make up for the loss of the service member's income.


By: Oleg_Zabielin

In return for a serving for a specific number of years, members of the military are often award financial assistance with their education.

By: sonya etchison

Levels of military benefits may be determined by a service member's rank and military job.

By: Burlingham

Military benefits include salaried pay, health coverage, educational assistance, special allowances, death benefits, survivor benefits, and more.

By: belahoche

Military benefits include providing medical assistance to wounded soldiers.

By: joyb0218

Counseling is offered to veterans struggling to adjust back to civilian life.

By: Monkey Business

Mental health care is a benefit granted to military personnel.