What Are the Different Types of Inpatient Settings?
Healthcare services are provided to the public in the form of inpatient settings, making an overnight stay or one consisting of several days or more necessary. Disease status and treatment regimen generally determine whether an inpatient environment is needed, as certain conditions and procedures require specialized equipment, monitoring, and care by licensed healthcare professionals. Care is delivered to inpatients through hospitals, long-term care facilities, and mental health institutions. By contrast, outpatients are individuals being treated on the basis of coming in for care and leaving for home after services have been rendered, which may include certain surgical procedures, diagnostic screenings, and mental health therapies.
Traditionally, most of inpatient healthcare has been provided in general hospitals and medical centers, large institutions offering many services organized into departments or units based upon the type of care provided. Orthopedic surgery, pediatric intensive care, and critical care include some of the specialty areas offering full service medical care monitored and provided by a vast array of medical professionals. Hospitals are staffed by medical doctors, nurses, and assistant personnel. Diagnostic labs and imagery services help doctors to determine illness treatment and prognosis, while pharmacies provide medications to patients. A patient's actual length of stay depends upon his or her type of illness, necessary treatment, and prognosis.
Skilled nursing care facilities are those servicing patients with manageable, chronic disorders like diabetes, muscular dystrophy (MD), and chronic obstructive pulmonary disease (COPD). Generally caring for aged patients, many become residents due to dementia, a condition causing deficits in memory and cognition such as Alzheimer's disease. As acute care hospitals staff many licensed professionals, long-term care inpatient settings employ practical nurses, caregivers, or aides, as patients tend to require some assistance with the activities of daily living, including grooming and oral care. Sometimes patients are placed in residential care settings primarily for rehabilitative reasons as they are not so ill as to require a hospital setting, but not well enough to be at home. Such patients are generally admitted for a short-term stay.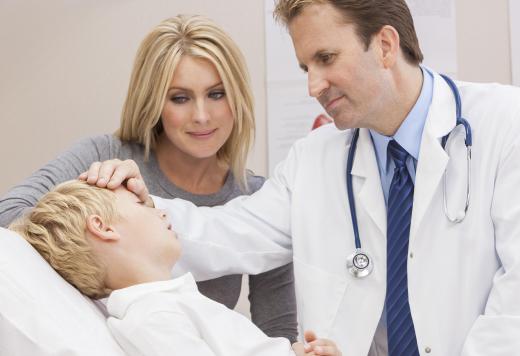 Certain inpatient settings provide treatment and rehabilitation services to people confronting substance abuse and addiction. Services might include group therapy sessions, treatment for co-occurring disorders, and detox that is managed by medical and mental health professionals. Drug treatment centers may be further subdivided according to the type of detox service provided, such as those specializing strictly in opiates, alcohol, or cocaine. Inpatient settings for treatment of substance abuse exists for children, adolescents, and adults.
​Psychiatric hospitals are inpatient settings that treat those suffering from serious mental illness, including schizophrenia and bipolar and borderline personality disorders. Those hospitals caring for the mentally ill are categorized by the length of stay, level of restricted movement, or age of the patients. Available for short-term stays, individuals in these hospitals are primarily there for purposes of monitoring and adjustment of medications. Some have an open-door policy permitting patients to move about freely, and even leave completely if they choose, while others are more restrictive such as with institutions specializing in housing those deemed to be criminally insane.
AS FEATURED ON:
AS FEATURED ON:

By: Monkey Business

Hospitals and long-term care facilities are examples of inpatient settings.

By: Darren Baker

Pediatric intensive care is a speciality area that offers full service medical care.

By: Sandor Kacso

Many people living in long-term care facilities may need assistance with self-care and other activities of daily living.

By: Claudio's Pics

Hospice facilities are an example of an inpatient setting.

By: michaeljung

Skilled nursing facilities are inpatient facilities that care for people stricken with dementia.

By: Jacek Chabraszewski

Some inpatient facilities cater to people who are addicted to prescription drugs.

By: arska n

Inpatient settings for treatment of substance abuse exist for children, adolescents.