What are the Different Types of Decoupage Crafts?
Decoupage is the art of using pieces of material such as paper fitted together to form a whole project. Layers of varnish applied on top of the decoupaged project may give a shiny look as well as a protective coating. Typically, decoupage is done with paper cutouts. Yet, crafters may use many different kinds of paper as well as cloth, photographs or even paint chips to create many types of decoupage crafts. Some of the many decoupage project possibilities are murals, wall art, furniture, desk organizers, picture frames, clocks, piggy banks, plant pots, trays and boxes.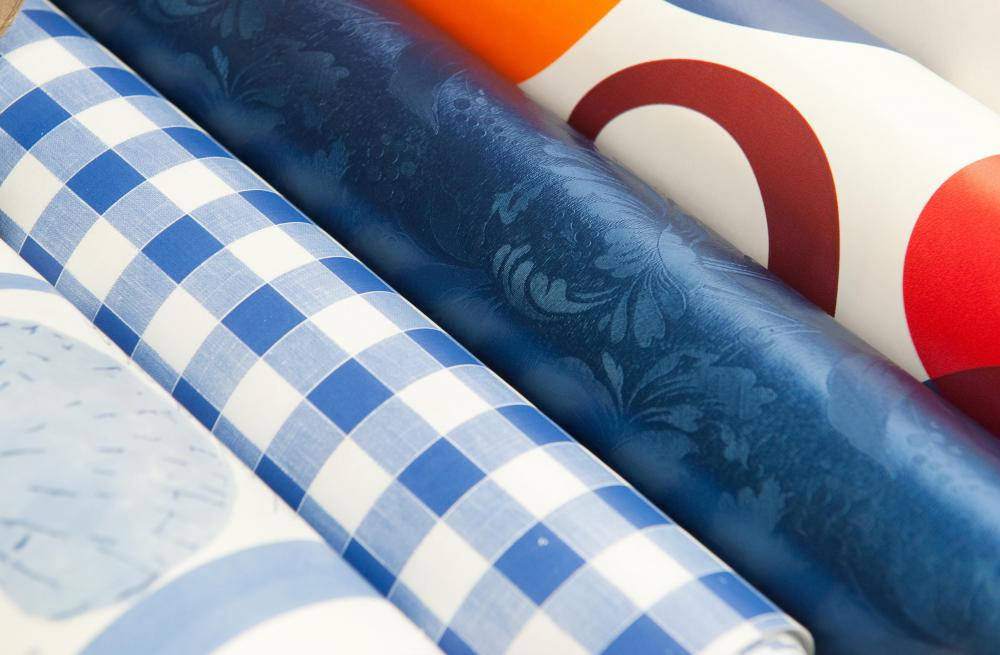 Making a box decorated with paper cutouts is one of the best beginner decoupage crafts; boxes cost nothing if they are saved from a product such as chocolates. Purchased boxes in craft stores are quite inexpensive. Also, it's a fast project because not many paper cutouts will be needed to cover a box with a lid. Magazine images and text offer a low-cost option for the cutouts; recycled gift wrap or other paper can be used. A small jar of decoupage medium with which to apply the cutout paper to the box is required as well as an applicator and some clear spray or varnish.
Sharp scissors should be used to cut shapes from magazines or paper to apply to the box in a pleasing pattern. New decoupage crafters should experiment with different techniques, such as overlapping the pieces of paper or, for an opposite effect, leaving space between cutouts. The box should be painted first if space is to be left so the desired color shows between the edges of the cutouts. The same methods described above can be used to create many other handy decoupaged household items or gifts.
Items such as trays, plant pots and piggy banks may be purchased inexpensively from garage sales or thrift stores and given a new look with decoupage. Different papers will result in varied looks. For example, using thin tissue paper can give a very interesting look if different colors are overlapped since one color can show through another. Shiny foil papers may be a bit difficult to work with but can add a metallic look to decoupage crafts. Items such as clocks, picture frames, desk organizers and even furniture can be covered or decorated with decoupage papers of any type.
Decoupage can also be used to create inexpensive wall art. For example, a group of four pieces to hang together on a wall is simple to make from paper and cardboard. It's only a matter of positioning cutout paper pieces in an attractive way on each of four cardboard pieces.
It's best to choose a theme so the four pictures coordinate well. For instance, different combinations of flower cutouts can be used to make a set of four floral pictures. Photograph cutouts can also be used alone, or with paper pieces to make wall art decoupage crafts. Some people even apply cutouts directly onto walls to create decoupaged murals.
Decoupage is typically done with paper cutouts.

Wrapping paper can be used to create season or occasion-specific decoupage projects.

Stencils may be used in decoupage crafts to cut out various patterns.

Precise shapes can be cut from decoupage paper with a craft blade.