What Are the Different Types of Basil Salad?
Basil is a type of herb that is a member of the mint family, with a trace of mint flavor underlying the main, slightly peppery flavor. Gardeners enjoy the variety of the more than three dozen types of basil, and children who grow it learn early that the leaves release a unique and pleasant, spicy aroma when they are crushed. Cooks enjoy basil, too, especially sweet basil and lettuce-leaf basil, because the herb can be used in a variety of ways. A basil salad can be made in numerous ways and include such varied ingredients such as tomato, asparagus, mozzarella or feta cheese, pesto and even grapefruit, strawberries, watermelon or peaches. Basil also can be used in chicken, pasta and spinach salads.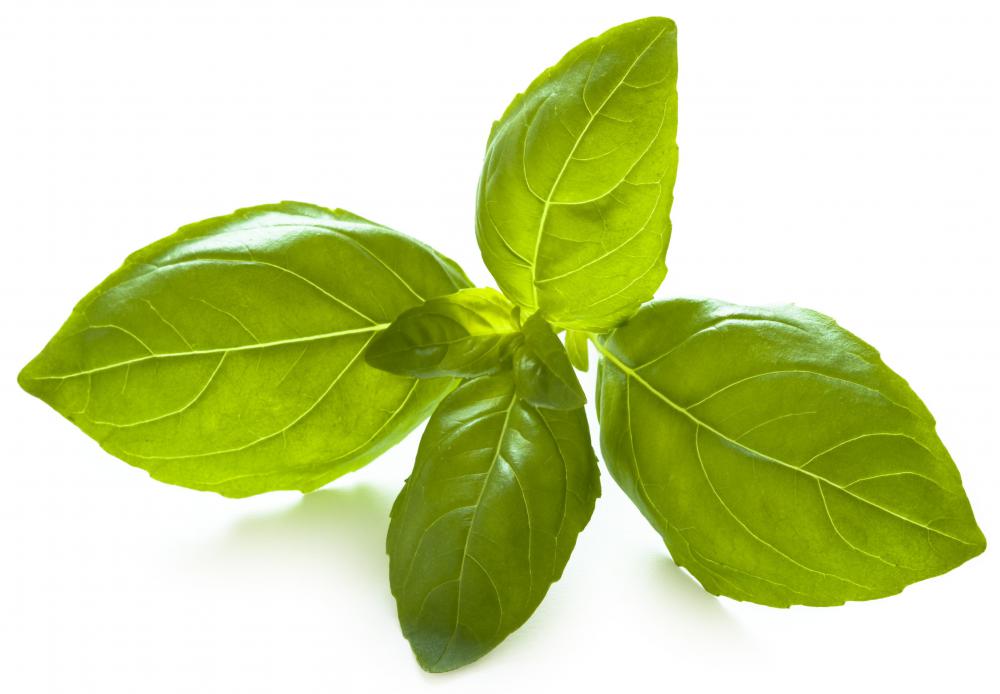 An Italian or Mediterranean cook's table will often feature basil, either in a basil salad or as an ingredient in main and side dishes. Some experts say that when the herb is used to make a basil salad, the cook should tear the leaves by hand rather than chopping them because more of the flavor will be preserved. A basil salad, or even just a few leaves of the plant, can also freshen the breath because chewing on the leaves releases basil's aromatic properties. A basil salad may also have significant health benefits, depending on the ingredients basil is paired with.
In India, basil in various forms has been used traditionally as a remedy for coughs, asthma, toothaches, infection and even to banish pimples. In Italy, cooks enjoy basil in spaghetti sauce and dishes that are based on pork, poultry, fish and beef. Italians also employ basil in other ways, including as an anti-inflammatory and antibacterial agent. It is also used as a digestive aid, and to keep insects away as well as to treat insect bites.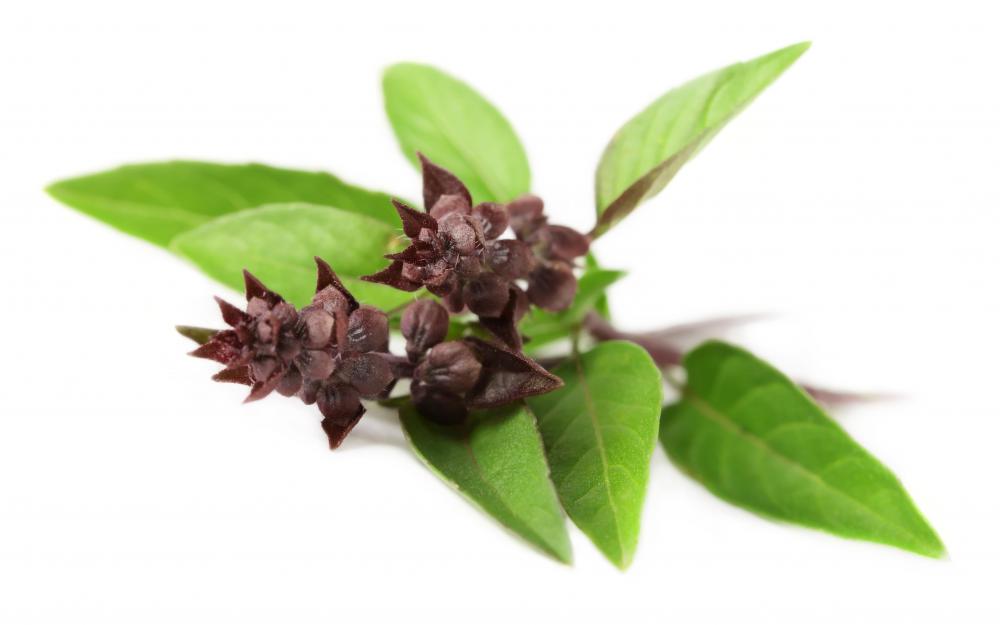 Basil is available to cooks and gardeners in a number of interesting varieties. While most people recognize sweet basil, a green variety, Purple Ruffles basil looks just like its name — a maroon-like purple with ruffled leaves. Green Ruffles basil is similarly named, while Dark Opal basil also is purple. Lemon basil is named for its flavor, which is much more lemony than minty or peppery. Camphor basil is named for its fragrance, and can be brewed into a tea to help ease a stomachache. Holy basil, whose leaves are a grayish green, smells like cloves.
By: Fatman73

A salad garnished with basil.

By: leeavison

Basil.

By: Viktor

Many basil salads also include mozzarella cheese.

By: S.White

Thai basil is a sweet basil native to Asia.

By: Dusan Kostic

Tomatoes pair well with basil.

By: Eléonore H

Some traditional healers use basil to alleviate toothaches.