What Are the Different Types of Arabic Desserts?
Common Arabic desserts, such as baklava, namoura, and ma'amoul are also enjoyed in other parts of the Middle East. These dishes are prepared slightly differently in each country, but are remarkably similar. The desserts are often made of ingredients that are not often used in other regions, although they are widely available in the Middle East. These ingredients include dates, semolina, orange blossom water, and tahini.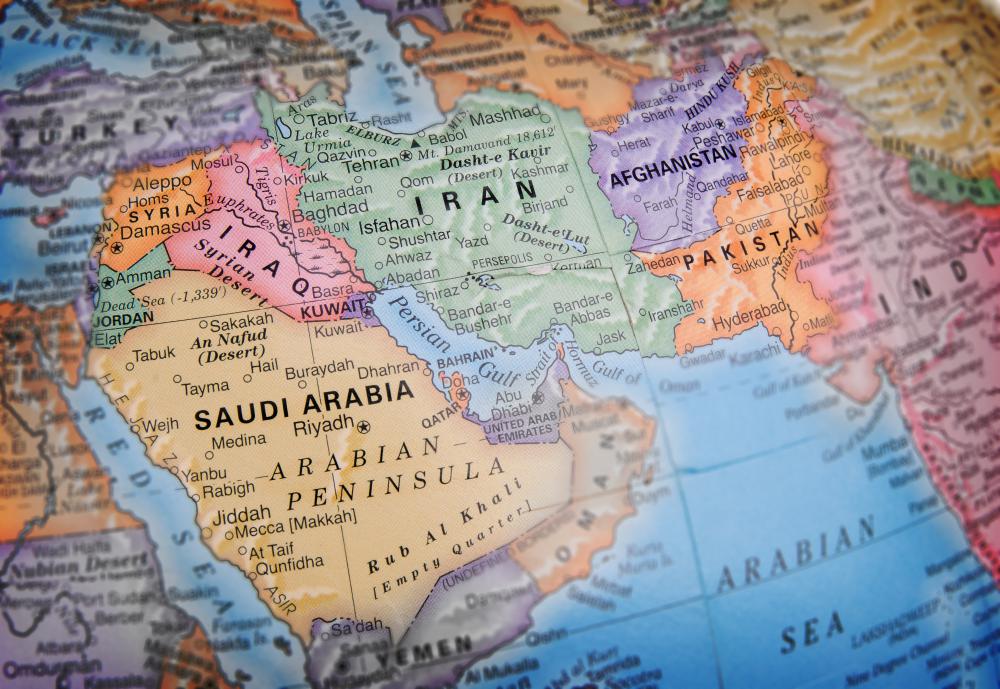 Baklava is a pastry put together with phyllo dough layers. The dough is stuffed with chopped nuts, along with honey or another type of sweet syrup. Although a common dessert in the Middle East, as well as in Greece and other parts of the world today, it was once considered an expensive and decadent choice, available only to the wealthy.
Namoura is a one of the more cake-like Arabic desserts. It is made with semolina flour. The cake is then soaked in sugar syrup and accented with almonds. Ma'amoul is a shortbread-based pastry. It is filled, most often with pistachios, dates, or walnuts, but occasionally with figs or almonds. These pastries are made by hand, or with the help of a wooden mold. They can be shaped as balls or may be flat underneath, and with a domed top. Ma'amoul is often served as part of a religious ceremony.
Arabic desserts are made often with ingredients that may be unfamiliar to anyone from outside the region. Semolina is a type of flour, made from finely ground durum wheat. It is not the same as the semolina used for baby cereal. Phyllo dough is rolled and stretched to create a finished product that consists of layers no thicker than a leaf. It is made with water, flour, vinegar, and oil.
Tahini is a sesame seed product. Sesame seeds are soaked in water, and then crushed. The remaining kernels are then toasted and ground. Orange blossom water is a concentrated product. Only a small amount is needed to add flavor. It is distilled water with the essential oil of orange blossom added. Almonds are also common in many Arabic desserts. They are added to both sweet and savory foods.
Finding authentic Arabic desserts can be a challenge, depending on location. Many areas with a large Middle Eastern population have a bakery that offers these desserts, as well as a grocery store that carries the necessary ingredients to prepare them at home. Communities with smaller populations may still have a dedicated spot in the grocery store for international ingredients. Prepared desserts and ingredients are also available online.