What Are the Bet Tips for Short Cottage Breaks?
As it's becoming more and more difficult to receive extended vacation time, weekend trips or extended weekends are great ideas to get away. Most people have difficulty taking more than a few days off of work, especially in the USA where total vacation days average about two weeks. Short cottage breaks are often the answer to finding a proper, quick vacation. If one does not own a cottage property, there are plenty of rental options available. When choosing short cottage breaks, it is important to consider the time frame available, spending budget, and the number of travelers in the party.
Firstly, a vacationer should plan the itinerary around the available time allotted for the trip. Ideally, travel time will be under five hours if only the weekend is free to vacation. Many employers are happy to allow workers one to two days off at the end of the week, especially if notified well in advance. Beach cottages are excellent options if one is relatively near the coast. For inland residents, north woods cottages or "cabin living" is a tremendous way to see nature and some great lakes during short cottage breaks.
It's a good idea to pack food or stop at a grocery store on the way to the cottage, which can save money. The cottage most likely will be some distance away from towns and restaurants, so cooking is a great part of the experience. Cooking over a campfire is another authentic option for short cottage breaks. Lighter fluid and charcoal are necessary if a gas grill is not available. Fishing and camping gear provide other fun options for these short cottage trips.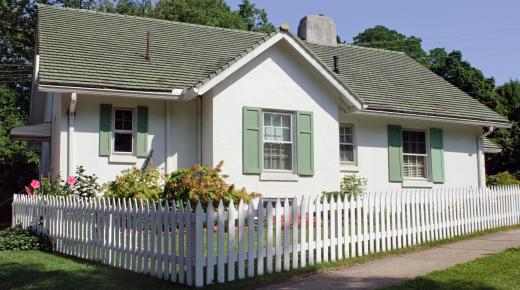 Secondly, spending budget is a major factor in deciding where and what to do on a short cottage break. Cottages are often passed down through families, allowing the inherited parties to spread the costs and responsibilities of owning a vacation cottage. As owning a cottage property can be extremely expensive, two or three families often co-own a property where they trade off weekends using the place. All parties are responsible for property taxes and upkeep.
Another popular option is to rent a holiday cottage. There are plenty of independently owned cottage spaces available for rent in the woods or on a lake. All weekend rental properties should be fully furnished with basic cottage décor. Beds and bedsheets may be provided. Some larger amenities, such as refrigerators, are sometimes not included.
Larger companies run quality resorts with multiple cabins laid out in cookie-cutter patterns. These are often cleaner, luxury options but less authentic than renting a cottage independently. They are more of a hybrid between a high-class resort and a getaway cottage.
Consider the number of travelers in the party. Single families should have no problem fitting in one cabin for a short cottage trip. Pullout sofas are commonplace for extra guests. Multifamily rental units are also available for bigger parties for short cottage breaks.
AS FEATURED ON:
AS FEATURED ON:

By: Iakov Kalinin

Beach cottages are a popular option for those who live near the coast.

By: lawcain

To save money, pack food or stop at a grocery store on the way to the cottage.

By: Close Encounters

Inland residents can rent cabins by lakes or rivers.