What are the Best Uses for Cotton Yarn? (with pictures)
Many people consider fiber arts a winter activity. No one wants to knit or crochet with bulky wool or heavy, hot acrylic yarn during the summer months. For this reason, many who practice the arts of knitting and crocheting turn to working with cotton fibers in warmer months. There are a variety of projects that can be made with cotton yarn, depending upon the yarn weight.
Medium weight cotton yarn, or "worsted," makes an excellent knitting yarn for washcloths and dishtowels. There are a variety of patterns available, both free and for purchase, that allow the crafter to customize a project. Using a cotton yarn blend allows for strength and durability when making washcloths that will be used in the kitchen, and using pure, soft cotton allows for a lovely face cloth.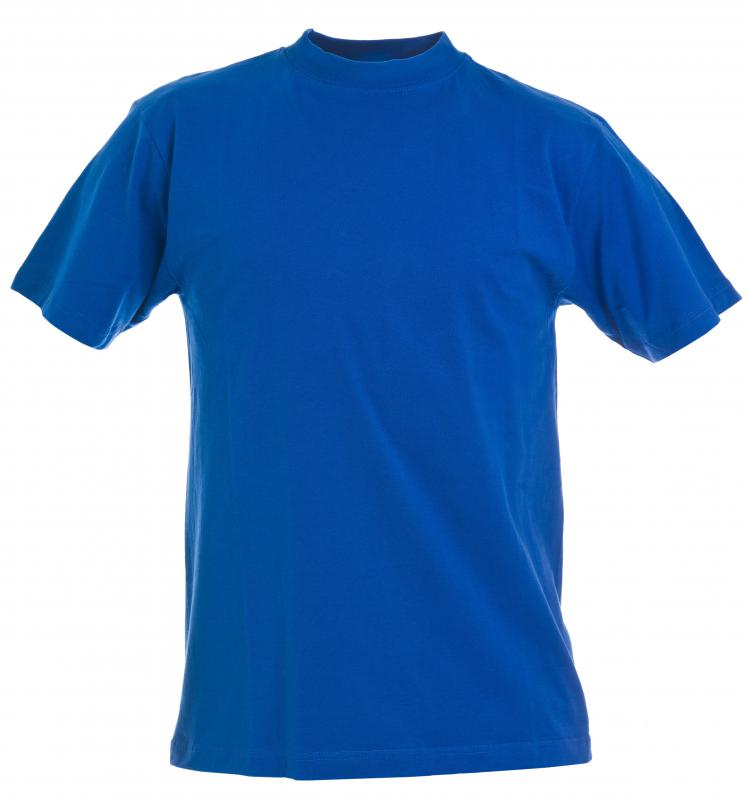 Finer or thinner weight projects that utilize all-cotton yarn or cotton blends range from socks and shawls to gloves and short-sleeved or sleeveless tops. Cotton sock yarn is generally blended with nylon to give it more stretch and durability, two qualities that pure cotton yarn does not have. Lace weight cotton yarn can make a gossamer shawl look as though it were made of spider silk. For this variety of knitting project, a type of yarn called "mercerized cotton" is used. This type has been exposed to chemical and heat processes to improve the shine and luster of the fibers, as well as increase their absorbency. Tank tops are generally made from mercerized cotton or cotton yarn blended with a more exotic fiber, such as silk or bamboo, to make the finished project feel softer.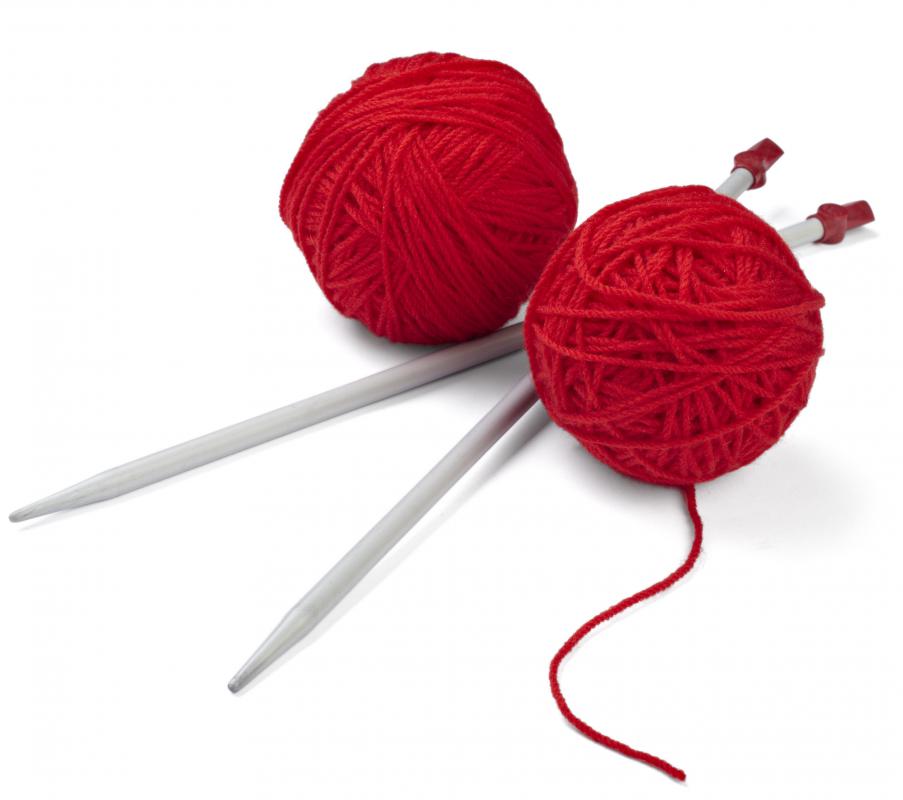 There are also different types of yarn blends that can be used. Cotton blended with silk is common, although cotton can be blended in the manufacturing process with just about any other fiber. There has been an increase in cotton blends, leading those who are sensitive or allergic to wool to take up crafting again with new gusto. Hand-dyed yarns also provide a creative and colorful outlet for knitters. Cotton yarn can be purchased that is already specially hand-dyed from smaller, independent companies, or bought in its natural hue for dying at home.
Because of its flammability, cotton should be avoided for children's clothing. When subjected to a burn test, cotton will ignite and give off a steady, bright orange flame and will not self-extinguish. When in doubt about the suitability of a specific type or brand of cotton yarn for a project, it is helpful to consult a specialty yarn shop's staff members, who are trained to help.
Cotton bolls on a branch.

Yarn.

A cotton T-shirt.

Medium weight cotton yarn is good for knitting.

A woman wearing a tank top made with cotton yarn.

Thin cotton yarn can be used to create very delicate crocheted fabrics.

Mercerized cotton produces clothing that is soft and strong.

When selecting cotton yarn, make sure that the color and texture suits the knitting project.

Worsted yarn can be used to make washcloths and dishtowels.

Cotton yarn blends can be used to make shawls.