What Are the Best Tips for Teaching Children Art?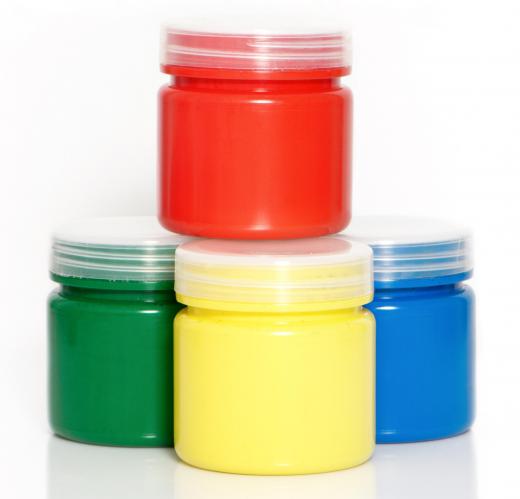 Art is often a valuable subject for children to learn, and can be an effective tool for developing and showcasing their creativity. Several tips can be used to make the process of teaching children art easier to digest and more fun. Some methods include exposing children to varying types of art and artists, taking them to a local art museum, teaching them to critique art and allowing them to create their own artworks.
One of the best ways to begin teaching children art is to show them some examples of different types of art by various artists. This is a quick way to give a child a better understanding of the subjective nature of art and will hopefully inspire his creativity. An effective way to accomplish this is to find a few art books from a library or book store. Look for books that cover a broad spectrum of artists and that show how art has changed over time.
Another technique for teaching children art is to visit a local art museum. Often this will open a child's eyes to the varieties of art and hopefully help him to appreciate some of the different styles. This should also help him get a better feel for his own artistic preferences and encourage creativity.
Teaching him to critique different pieces is also a way to develop a better understanding behind the elements of art. Asking a child what he likes or doesn't like about a piece of art is a quick way for him to develop his artistic tastes. It's also helpful in getting him to recognize the subtle emotions that sometimes only art can evoke.
An additional way of teaching children art is to simply let them create their own works. This hands-on approach tends to be an effective way for kids to learn many subjects, and art is no exception. One of the best ways to do this is to allow the child to experiment with a few different media. Some possibilities could be finger paints, water colors, crayons, charcoal and materials for collages. Then, allow the child to explore and create whatever he finds interesting.
Sometimes it's helpful to have children create a piece of art that depicts something they like. For example, some ideas could be a favorite toy, a pet or cartoon character. Simply letting children create something completely from their imaginations can work as well, though. The process of creation should help to tie everything together and establish a better overall understanding of the fundamentals of art.


By: Andriy Petrenko

Children should be allowed to paint to encourage creativity.

By: vodolej

One way of teaching children art is to let them create their own works.

By: Tanouchka

Art classes for kids may focus on one genre, such as painting or drawing.

By: Petro Feketa

Creative writing is one way children may express themselves.