What Are the Best Tips for Starting a Radio Station?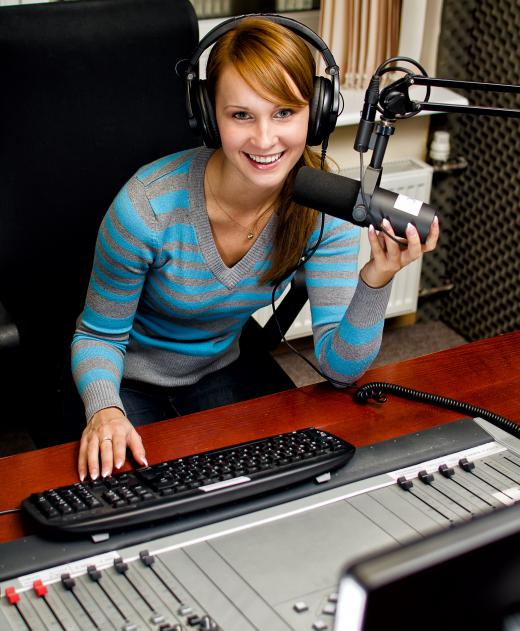 Starting a radio station can be both difficult and expensive due to the regulations and equipment involved. The three main requirements are an assigned frequency, a license to operate, and all the necessary broadcasting equipment. Obtaining a frequency can be time consuming and may even be impossible in markets that are already saturated. One way to shorten the process is to purchase and rebrand an existing station, since it will already have the necessary frequency allotment and broadcasting equipment. Another option is starting a radio station on the Internet, which is an unregulated activity that typically takes little or no cost to set up.
The first step when starting a radio station is to determine what type of station it will be. There are typically different licensing requirements for low power non-profit stations and full power commercial stations. This choice will also affect the type of equipment that has to be procured and set up. After this has been determined, a frequency and broadcasting license may be applied for. In the United State this process is governed by the Federal Communications Commission (FCC), but each country has its own process for controlling the local airwaves.
Either during or after the licensing process, various engineering studies may need to be commissioned. This initial legwork can be used to determine what type of equipment will need to be purchased and how it will be set up. Another factor that needs to be addressed is the transmitter location, since local municipalities typically have statutes regarding this type of land usage. The transmitter can be installed in the same facility as the rest of the station, though in some cases they may be located remotely.
Buying an existing station is typically simpler than starting a radio station from the ground up. One of the major pitfalls in starting a radio station can be obtaining a frequency, which an existing station will typically already have. The new owner may still need to apply for the frequency and a new operation license, but this can be an easier process. An existing station will also have all of the necessary equipment already in place.
Another way of starting a radio station is to use the Internet. Internet radio stations are not broadcast over the airwaves, so there is typically no governmental regulation of the process. The requirements of starting an Internet radio station typically include the necessary bandwidth to distribute the shows, licensing costs for music, and any necessary equipment to record original content. Much of the work to set up and run an Internet radio station can be done on any modern personal computer.


By: dmitrimaruta

There's a lot involved with starting a radio station.

By: Sashkin

One of the hardest parts of starting a radio station is obtaining a frequency.