What Are the Best Tips for Making Fancy Desserts?
The best tips for making fancy desserts include using quality ingredients and a beautiful presentation. Delicious homemade dessert sauces as well as liqueur and/or chopped nuts are often great additions to elegant desserts. Using dark chocolate or fresh fruit as a main ingredient plus making smaller sized desserts can be a good way to get a fancy look.
For instance, rather than simply placing homemade chocolate mousse in a baked pie shell, which isn't very fancy, making intensely flavored, rich tarts is a better idea. By adding good quality cocoa powder to the tart dough and a dark chocolate garnish on top of the mousse-filled tarts, the result can be a triple intensity effect in individual, elegant fancy desserts. A garnish done in a lacy, airy free form can be made by piping melted chocolate in an icing decorator bag onto wax paper to harden. For a solid garnish, spreading melted chocolate in the bottom of a shallow pan then cutting the hardened sheet with a cookie cutter can create attractive shapes.
Such chocolate garnishes can be used on many types of desserts to add a fancy touch. The dark color of the chocolate especially tends to stand out well when used against a piped dollop of whipped cream. Lava cakes, which are individual chocolate cakes with chocolate filling that oozes out when the dessert is cut into, can be made fancier with whipped cream and a dark chocolate garnish detail. Chocolate-covered strawberries may also be used to garnish fancy desserts or could be served as a dessert on their own. The berries should be fresh and ripe and well-washed, with the green leafy end left on before being dipped about halfway in melted chocolate.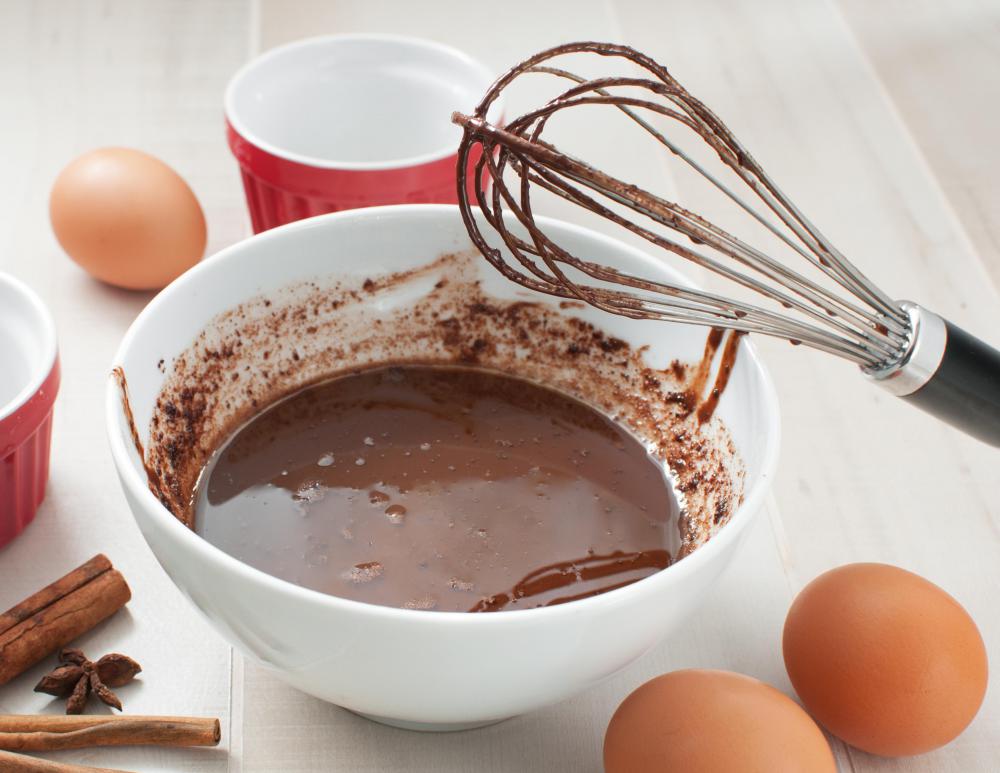 Individual cheesecakes garnished with berries or chocolate shapes can make a fancy desserts. The flavor doesn't have to be chocolate although that is typically a favorite for many people. Lemon, strawberry and even pumpkin or a more usual fruit flavor can be used to make either full-sized or miniature cheesecakes. Swirled cheesecakes, along with a fruit, chocolate and whipped cream garnish can make an especially fancy presentation. Melted chocolate or caramel, or a sauce flavored with a liqueur or bourbon swirled across the cake, can add to both the flavor and visual appeal of the dessert.
For lighter fancy dessert ideas, sorbets or ices can work well, but an elegant serving dish and a garnish are crucial, or the look of the icy granules will be too plain. For trendy sorbet fancy desserts, a fruit that is popular at the time for chefs to use can flavor the ice. Fresh mint leaves can garnish these lighter, refreshing desserts nicely.