What are the Best Tips for Home Gym Design?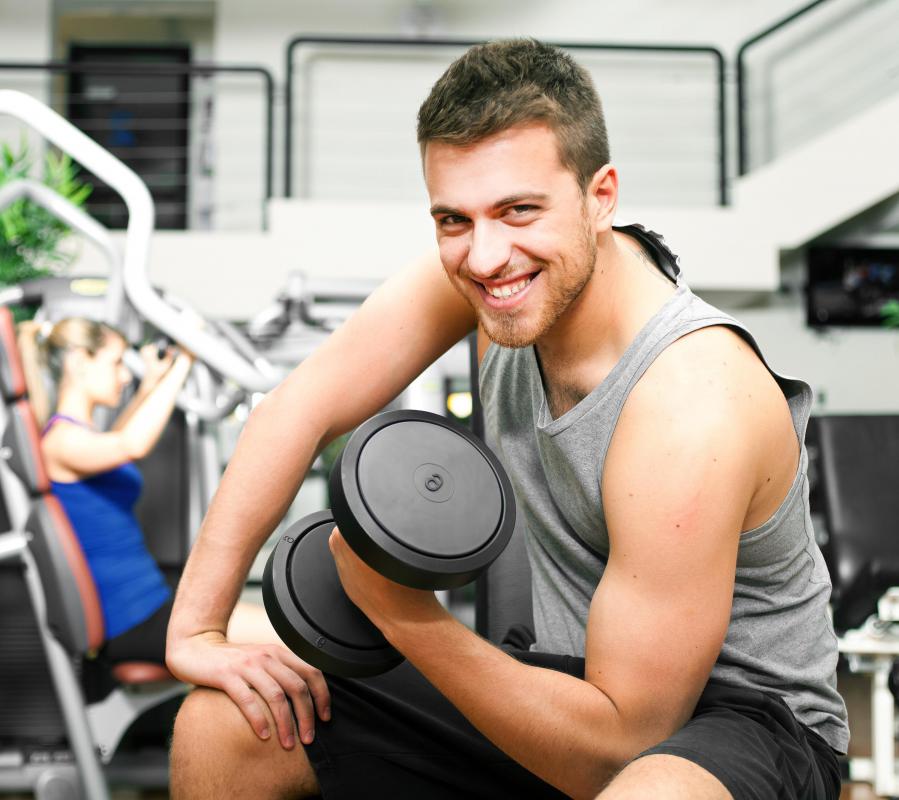 Good quality exercise equipment is important in home gym design, but this should not be one's only consideration. The best home gym design tips are to make the gym as spacious, well-lit, and inspiring a place to be as possible. Without these elements, even the most expensive and well-equipped home gyms frequently go unused, amounting to no more than awkward closet space.
Posters of fitness superstars using every product imaginable lure some people into a very cluttered home gym design. For example, there is no need for seven different ab-workout devices; investing in multi-functional equipment can be a great space-saver and still provide everything necessary for a good workout. As a general rule, any equipment, no matter how specialized, is not worth having if there is no space for it. Another good way to avoid oppressive clutter in home gym design is to make sure bulkier machines are kept close to the walls so the center of the room is kept open.
Natural light is good for one's health and also contributes to a sense of open space. Banishing a home gym to a dark, damp basement corner suggests a lowly place on its user's list of priorities. If a T.V.-couch combo is hoarding prime real estate, it might be better suited to that dark cinema-like space than the gym — good home gym design requires a room with a view. Having an openable window at hand can also help maintain the fresh air supply needed during strenuous physical activity.
A strategic placement of mirrors also can help increase the feeling of space and light in a home gym design. Mirrors can make a room feel twice as large and get light to shine from all sides. Watching one's progress in a reflection can also be motivating and help in maintaining correct form during exercises.
With regard to inspiration, a gym set-up for personal use should be personal. Bright colors are good for keeping most spirits high, but the particular color chosen for the walls should depend on the individual. Likewise, a stereo to play music is a great addition to a home gym, but the music played should inspire the user — not everyone is Rocky, so Eye of the Tiger is not the only option. Depending on the user's personality, an ideal motivational poster might be of a little kitten clinging to a clothes line with a caption that reads "hang in there," a heavy metal band, or those aforementioned fitness stars. The best home gyms are uniquely inviting to the user and make the user feel inspired to workout.
By: Minerva Studio

Home gyms might be design around the specific kinds of exercises a person plans to undertake.