What are the Best Homeopathic Eczema Treatments?
Eczema, medically referred to as dermatitis, is the presence of patchy, inflamed, and itchy patches on the skin. In addition to traditional medicine, homeopathic eczema treatments exist for those suffering from eczema. These include arsenicum, graphites, nat mur, petroleum, and sulphur, among others.
Treatments for eczema are aimed at reducing some of the common symptoms experienced by those suffering from the disease. Common symptoms include itching, inflammation, and skin dryness. Without treatment, scratching to relieve itching can lead to a worsening condition, skin sores, and a chance of infection.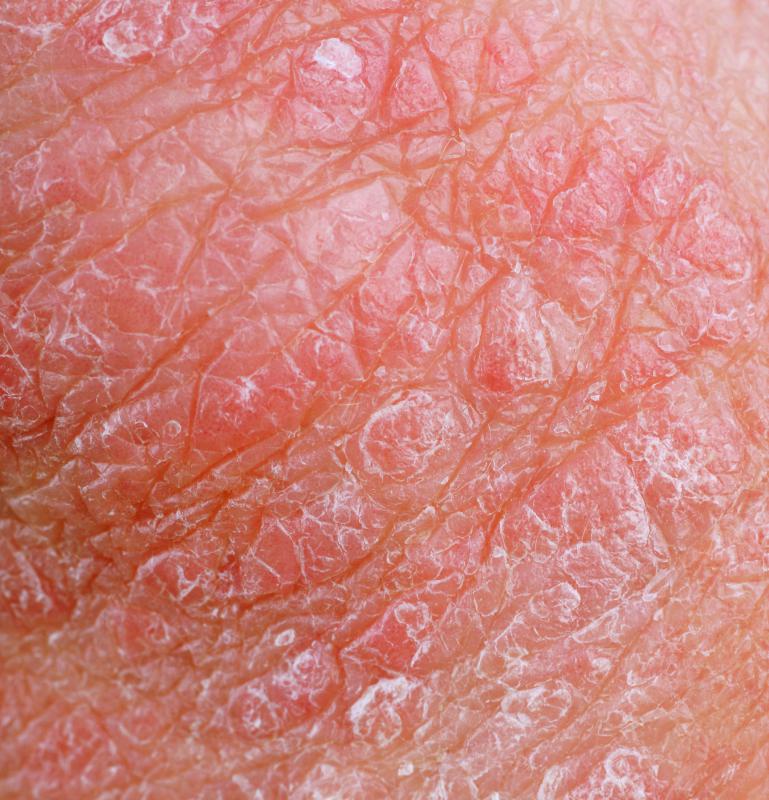 Those experiencing specific symptoms related to eczema may find the use of arsenicum among one of the best homeopathic eczema treatments. Severe itching may lead to a vicious cycle of scratching that leads to leaving the skin raw and inflamed, resulting in a burning sensation. Pus may even be evident, and the skin may appear dry and flaky. These symptoms respond best to arsenicum as a homeopathic eczema treatment.
Graphites work best as a homeopathic eczema treatment when patients have red pimples as a symptom of eczema. Pus may ooze out of the pimples, and the pimples are typically itchy. In addition to using graphites, patients may experience relief with the use of cold compresses on the affected areas.
When eczema is present with areas of skin giving way to pus, petroleum may be helpful as a homeopathic eczema treatment. Patients may also notice bleeding and cracks in the skin. Petroleum can help provide much needed moisture and help provide a protective barrier which wards off infection while any open sores or cracks heal.
Nat mur works well for patients experiencing the formation of blisters with their eczema. Surrounding skin may be raw and inflamed. Typically, patients with these symptoms will experience eczema mainly along the hairline, behind the ears, and in the creases of joints.
For patients with severe itching that leads to a persistent need to scratch, sulphur is the homeopathic remedy of choice. In addition, sulphur is prescribed as a homeopathic remedy when the foul smelling pus erupts out the skin. Bathing in cold water and avoiding heat and wool clothing in conjunction with sulphur treatments can help alleviate eczema symptoms.
Other treatment options may be recommended by a homeopathic physician to treat eczema. Chamomile lotion, evening primrose oil, and flaxseed oil can all help alleviate eczema symptoms. Other options include licorice cream, grape seed extract, and Vitamin A.