What are the Benefits of IPL Photorejuvenation?
Intense pulsed light (IPL) photorejuvenation is a cosmetic dermatology treatment that is designed to improve the tone and texture of sun-damaged and aging skin. The benefits of IPL photorejuvenation are comprehensive; nearly every type of problem with the structure and appearance of skin can be improved through this treatment. The procedure involves little discomfort or downtime and is considered one of the most cost-effective skin care treatments available. IPL photorejuvenation has the added advantage of being non-ablative, which means that it can be safely used with other skin care therapies such as microdermabrasion and laser resurfacing.
During an IPL photorejuvenation session, a series of intense pulses of light penetrate the deepest layers of skin. The light is transformed into heat energy, which is absorbed into the dark spots, sun spots and blood vessels beneath the surface of the skin. This process has the benefit of stimulating the production of collagen and gradually reducing the appearance of skin imperfections. In the weeks following treatment, skin looks more evenly toned, pore size is reduced and there is a noticeable reduction in the appearance of age spots, discoloration, broken blood vessels, acne, redness and fine lines and wrinkles.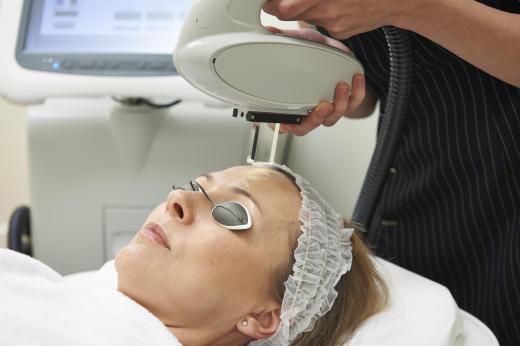 IPL photorejuvenation is one of the few cosmetic dermatology treatments available that is effective while also being noninvasive. One of the primary benefits of undergoing intense pulsed light treatment is that there is minimal discomfort and virtually no recovery time. The treatment does not damage the external layers of the skin, which translates to less pain during treatment, reduced risk of side effects and no downtime after treatment is complete. Patients can complete an IPL treatment session and return to their regular routine almost immediately.
Price is often a factor when it comes to choosing a cosmetic dermatology treatment, and IPL photorejuvenation has the benefit of being considered one of the most affordable skin care treatments available. Physicians generally recommend that patients undergo multiple IPL sessions to achieve the best results, which means that treatments can sometimes be grouped together into a package deal at a lower cost. IPL is popular because it produces the long-lasting results of more expensive laser treatments at only a fraction of the cost.
In some cases, multiple cosmetic dermatology treatments are needed to address severe skin imperfections. One of the advantages of incorporating IPL photorejuvenation into a comprehensive skin care plan is that it can be safely used alongside other skin treatments that target the outer layers of skin. IPL even has the benefit of stimulating collagen production, which can actually speed up the recovery process after other more aggressive skin treatments.
AS FEATURED ON:
AS FEATURED ON:

By: highwaystarz

IPL is a treatment that claims to help skin that is aging or sun-damaged restore to it's previous level of tone and texture.

By: James Steidl

IPL treats the deepest layers of skin so recovery time from the treatment is minimal.

By: danr13

IPL can be safely used with laser resurfacing.