What Are the Benefits of a Salon Hair Gloss?
One of the best accessories a man or woman can have is glossy hair. Although this can often be achieved with the right shampoo, conditioner, and shine spray, one surefire way to get shiny locks is through a salon hair gloss. This temporary beauty treatment has more benefits than simply making hair shinier, however, because it also extends the time between coloring, protects hair, and even makes it more manageable.
As the hair-dying process can be damaging and drying to hair, salon hair gloss benefits hair by increasing the amount of time between required colorings. The gloss is available in either translucent or colored applications, both of which help to extend the life of hair color. Both types coat the shaft of the hair, sealing in the color and preventing it from fading. Hair gloss also protects the integrity of the color, preventing it from becoming brassy or otherwise discolored. A hair gloss can last anywhere from four to eight weeks, although this varies among brands.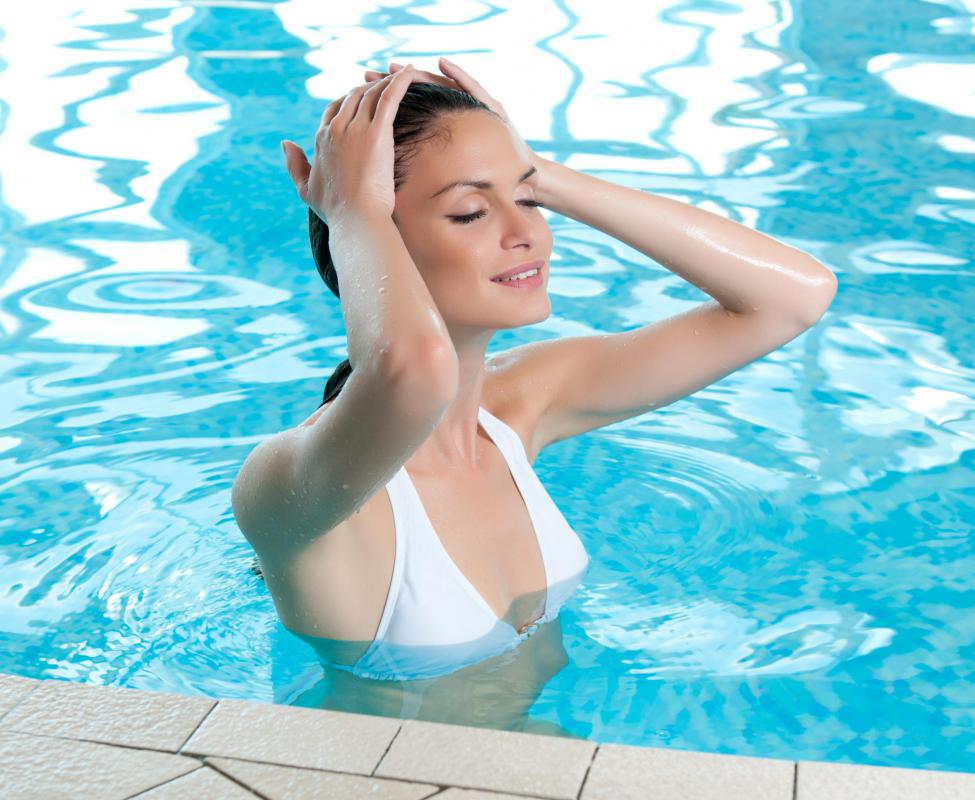 The colored forms of salon hair gloss deposit semi or demi-permanent color onto the hair. A range of shades are available, so every hair color can reap the benefits. The gloss works on both roots and greys, making these culprits, which require the most upkeep, efficiently masked until the next salon appointment. Hair gloss can also improve a color application by adjusting the tone of the dye, for example, if it is too bright. This can subsequently prevent the application of further dying due to color correction.
Salon hair glosses protect hair by creating a seal over the cuticle. This benefits hair by helping to limit environmental damage caused by wind, sun, and dry air. It also protects the hair from chemicals, such as the chlorine found in swimming pools. As the gloss contains no ammonia and little to no peroxide, it adds color to hair without being damaging. The short period of time needed for the treatment, approximately 20 minutes, also helps to minimize damage.
This type of product can be used on all hair types, and many people even find that it makes their hair more manageable because the gloss makes hair smooth and silky. Subsequently, hair is benefited even further as less product is required to style hair and make it shine. The translucent shade can even be used on natural, undyed hair, and it adds all the benefits of salon hair gloss without altering the color of the hair.