What are Some Different Kinds of Hair Styling Products?
There are an abundance of hair styling products on the market, with professional products being sold in salons and discount ones available in drug stores and at mass merchandising retailers. The most notable difference between professional and discount brands is price, but some professional products may be worth the expense. A both price points, products like mousse, gel, pomade, and gloss are available.
While many people have a brand preference, many more are simply overwhelmed by the selection of hair styling products. Trying to discern what each product is and what it is intended for can be complicated, and the labels often don't help. By familiarizing themselves with the various types of products, people will be able to make quicker selections and find the right products for their hair.
A basic overview of the many different kinds of styling products is as follows:
Mousse — Mousse, sometimes called styling foam, is a styling product that is packaged under pressure and expands when released. It is much lighter than other products, and some brands are created as a combination leave-in conditioner and styling product. Mousse works well for most hair types, but people who have dry hair should avoid products that contain alcohol. Those who require strong hold or who are looking to maintain a short, molded hairstyle might want to try gel or pomade instead.
Gel — Gel can be quite versatile, and it's available as either a spray or direct application. Spray products are good for a quick, overall covering, but they generally provides less hold than direct application hair gel. The direct application type requires the person to work it in evenly by hand, but it typically provides a stronger hold. Hair gel works well for "scrunching" curls and helping create sleek shapes. Again, people with dry hair should avoid hair gel containing alcohol.
Pomade — Pomade and wax are generally the same or very similar products. They can be great for hair that is short and/or dry, and they are essential for sculpted hairstyles. Pomade is a waxy-like substance that may feel greasy in the container and on the hands, but once worked into hair, it provides sheen. Though it feels heavy and may take more than one shampoo to wash out, pomade and hair wax do not dry hair out like some styling products do, and they often provide superior hold.
Glossing or Polishing Drops — Also sold as anti-frizz serum among other names, these are silicone-based hair styling products that are designed to smooth rough hair shafts, reducing or eliminating frizz. Most products are applied in small amounts and can be used on wet or dry hair. Users should be careful, however, because to much can make the hair look heavy and greasy.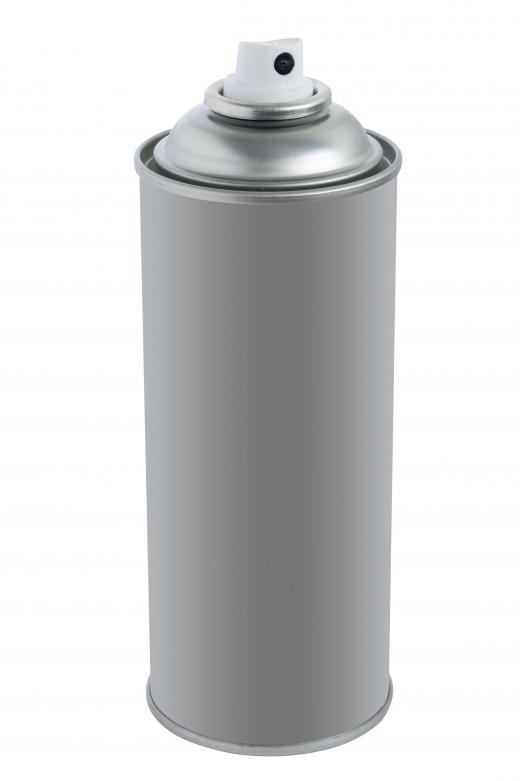 There are of course other hair styling products available. Finishing products refer to hair spray or any product that is applied to the hair after it is styled to maintain it. Protecting products, such as heat protectants, are applied to the hair before using any heat-styling tool. The best way to find which products work for a particular hair type is to experiment with different ones. Individuals who have a trusted hair stylist may want to ask him or her which types of products he or she would recommend.
AS FEATURED ON:
AS FEATURED ON:

By: difught

Hair spray can be used to help hold a style in place.

By: kornienko

Hair styling products.

By: Alexandra

Hair gel is a popular hair styling product.

By: gemenacom

While hair gloss treatments can be performed at a professional hair stylists' place of business, there are also products on the market that advertise similar results to consumers.