What are Some Ideas for Inexpensive Dates? (with pictures)
Dating is not the exclusive province of the rich and famous. Today a date can be expensive, or one can choose inexpensive options that may actually be more appreciated since they require a little more thought. If one does not have a lot of cash, consider the following for a cheap but charming date.
The walk and homemade picnic date is a perfect inexpensive way to date. In most places, urban, suburban or rural, there are usually great parks, or pretty locales to choose from. Consider putting together a homemade, simple lunch, and taking a walk to a nice location. If one is planning a trip to a park, bring a Frisbee or a Nerf football to pass around. This option can be a way to get to know a person and converse, but still provides a chance for shared experience as both can share in a lovely view.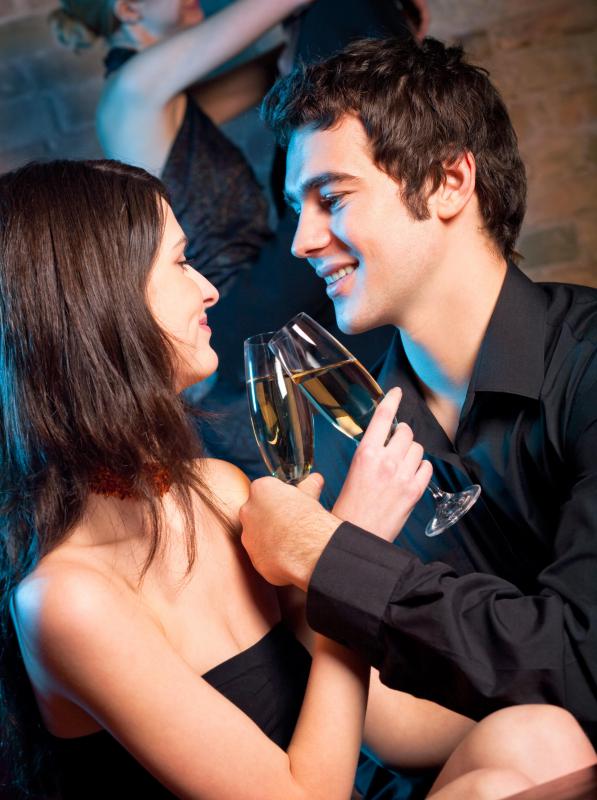 Another fairly inexpensive date is to visit a local landmark. Most of these historic locales, like Missions, small town museums, or historic buildings charge very little. They can also provide a conversation point, and one can take one's time, or visit several historic buildings in the same area.
If one shares a similar interest in sports, a date can simply be some form of exercising or sport. For example a game of tennis or racquetball can be fun for both daters. One could also try inline skating, or bicycling together if both daters own skates or bicycles. One can put some extra thought into it by bringing some cool drinks to share afterward.
Fine dining can be fun, but it doesn't have to take place in restaurants. Consider cooking at home, either preparing a meal for one's date, or cooking a meal together. Cooking at home considerably cuts down on cost, and part of the fun can be preparing a dinner together. Choose something adventurous to prepare, plan a meal, and shop. A date like this, even with a fairly decent wine can usually be under 25 US dollars (USD). Keep a frozen pizza on hand if dinner becomes a disaster.
Around the holidays, one could also have a cooking date to make holiday cookies or cakes to give to friends. Especially decorating cookies together can be a fun way to pass a few hours in someone else's company.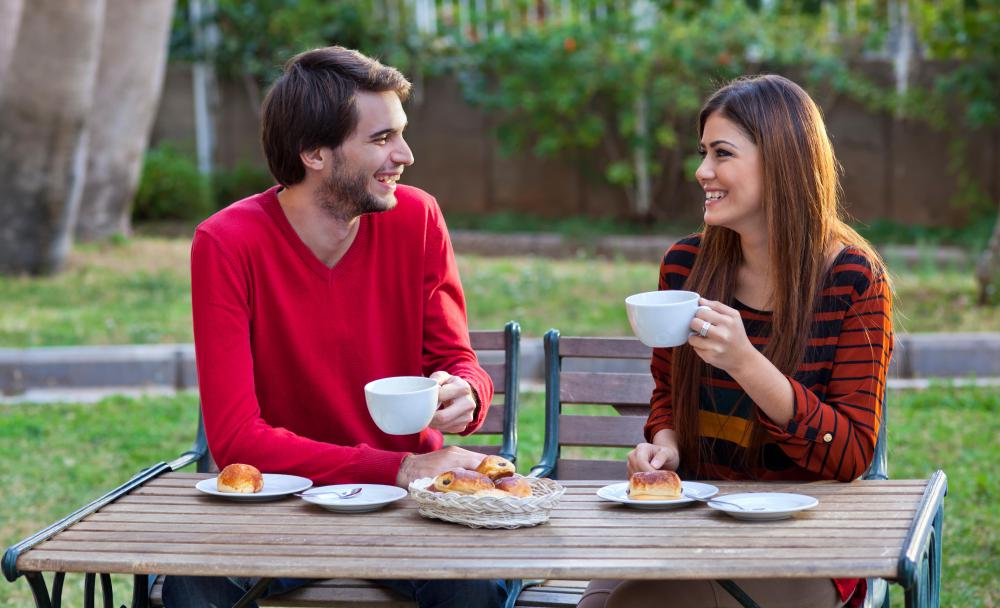 If one wants to go on a more traditional date for less, consider looking for coupons to use at a restaurant, like "buy one meal get one free." As well, one can also attend movies on bargain nights to cut down on cost. If one has limited means, and a date finds this unacceptable, then price conscious dating may help weed out those who have different financial goals. While one does not have to give a financial profile to potential girlfriends or boyfriends, how a person responds to an inexpensive date can help one determine if a relationship has a future.
Stopping for a cup of coffee can be one of the least expensive dates.

Though going out for drinks can be expensive, some bars and clubs offer discounted packages on holidays or slow nights.

Saturday matinees can be less expensive than evening shows at local movie theaters.

A picnic is an inexpensive and thoughtful date.

Bicycle rides make a great option for inexpensive dates.

Racquetball can be an active, inexpensive date.

Staying in and baking a favorite sweet is an inexpensive way couples can spend time together.

Hosting a dinner date at home is thoughtful and less expensive than going out.

Taking a walk and having a picnic are among the options for going on a date that won't cost much.

Going for a jog is an inexpensive date idea for couples who enjoy fitness.

Inexpensive dates put more focus on the couple instead of the activity.