What are Some Different Kinds of Burgers?
Although the origin of the modern beef hamburger has a decidedly German bent, many culinary historians consider burgers to be a primarily American concoction. The first were made from various cuts of beef ground into a manageable paste, but eventually any number of different ground meats and vegetable mixtures earned the right to be called "burgers" in their own right. Today, there are dozens of variations on the basic meat patty served between two slices of bread.
Besides the quintessential ground beef burgers, there are a number of other meats used to form patties suitable for grilling. For those seeking leaner patties, buffalo or bison is a popular alternative available in many grocery stores. Buffalo retains the appealing meaty flavor of ground beef, but with significantly less fat than the standard 70/30 ground chuck used to form standard beef burgers. They can be more expensive than their beef counterparts, however. Buffalo meat is considered to be healthier in general than ground beef because of more organic farming methods.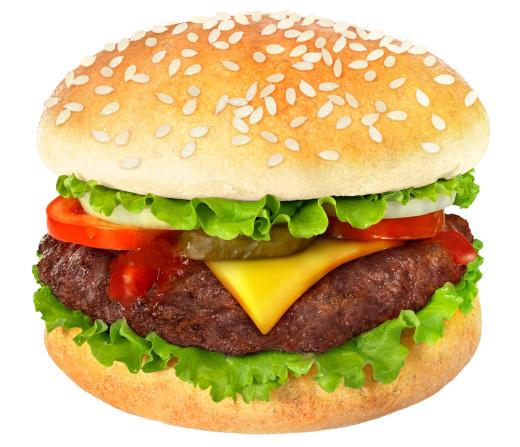 Chicken and turkey are also popular alternatives to ground beef, although cooking these types of patties can prove challenging. Ground poultry meat must be cooked very thoroughly to eliminate the possibility of dangerous bacteria such as E. coli and salmonella. Poultry patties are also much leaner than most beef burgers, so they may require the addition of other fats during the grilling or pan frying process. Chicken and turkey are often included as alternatives to beef hamburgers on many restaurant menus.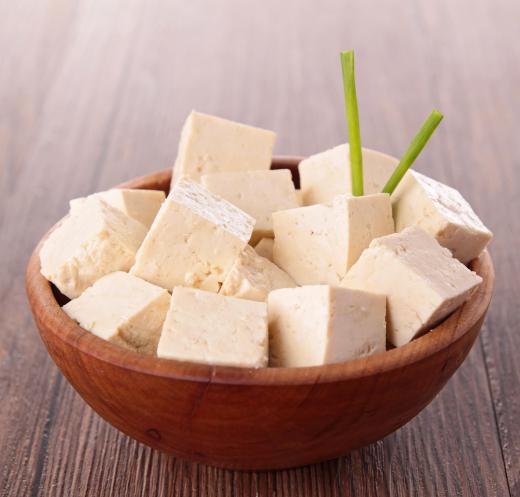 Burgers composed of fish are also available in many restaurants and grocery stores. Common variations include salmon, tuna and swordfish, although other types of seafood such as shrimp can also be ground and pressed into patties. Seafood varieties are thought to be healthier than ground beef, especially when it comes to cholesterol and fat content. Some fish such as swordfish and tuna may have significant levels of mercury, however, so sandwiches made from ocean-based fish should be an occasional treat in any diet.
There are also a number of vegetable-based burgers favored by strict vegetarians and others interested in reducing or eliminating red meat from their diets. One type of vegetarian burger is formed from a cultured soybean product called tofu. Firm tofu can be sliced into patties and grilled or pan fried. Tofu is fairly bland by itself, but it does absorb the flavors of other ingredients very well. Proper seasoning of tofu burgers and thorough cooking can create an alternative burger with many of the positive aspects of a ground beef counterpart.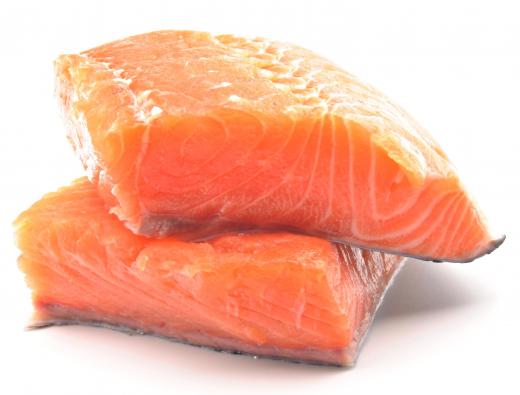 Other vegetable-based varieties are made from a mixture of ground vegetables and a slurry of oatmeal and possibly eggs or other binders. These veggie burgers are not intended to resemble beef, but they do have a distinctive flavor and texture of their own. Veggie burgers may also be made from a form of soybean paste called texturized vegetable protein or TVP. TVP does have a beef-like texture, so it is a common ingredient in vegetarian hamburgers sold to the general public. The addition of meat flavorings and marinades also help create an acceptable alternative to real ground beef.
AS FEATURED ON:
AS FEATURED ON:

By: Gena

A cheeseburger.

By: M.studio

Some veggie burgers are made from tofu.

By: stockstudios

Tofu is a good substitute for meat in many dishes because it is high in protein.

By: dulsita

A salmon burger is made out of salmon.

By: Jasmin Merdan

Bison meat can be a healthier alternative to ground beef in a burger.

By: digidreamgrafix

Flame broiled burgers are cooked on an open fire.

By: Jeffrey Banke

The meat of a Buffalo is considered healthier than ground beef.