What are Some Cold Soups?
Eating cold soups at meals can be a delicious and refreshing way to beat the summer heat. Gazpacho and vichyssoise are probably the two most well known cold soups, but the possibilities are endless. Many types of vegetables or fruits can be used to make a cold soup and the base may be a cream, a broth or a combination.
Gazpacho is a Spanish cold soup that is tomato based. It is made with fresh summer vegetables such as bell peppers, cucumbers, celery and onion, in addition to the tomatoes. Parsley, lemon juice, olive oil, vinegar and garlic usually flavor the soup. The ingredients can be combined ahead of time and left in the fridge to become even more flavorful. Containers that don't react to the acidity of the ingredients should be used.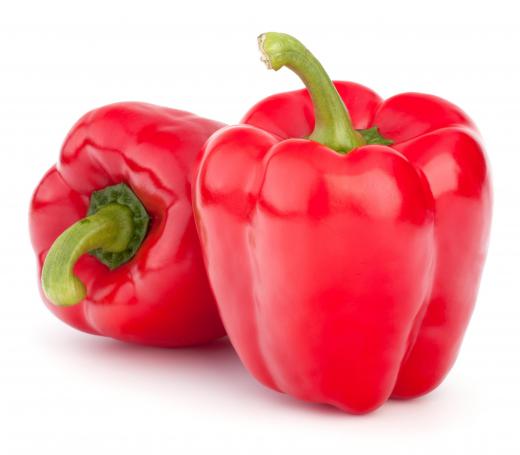 Ajoblanco is sometimes called white gazpacho. This light-colored Spanish cold soup is made with almonds and fruit, but it is not sweet. Garlic and vinegar give the soup a savory appeal. Some chefs add anchovies and/or breadcrumbs to Ajoblanco. The fruits used vary, but apples, white grapes or melon are common.
Vichyssoise is a classic French cold soup and this is what many people think of when considering eating cold soups. The main ingredients are leeks, onions, broth and heavy cream. There are many possible variations of vichyssoise. Potatoes and carrots may be added. Grated carrot or chopped chives may be used to garnish the vichyssoise.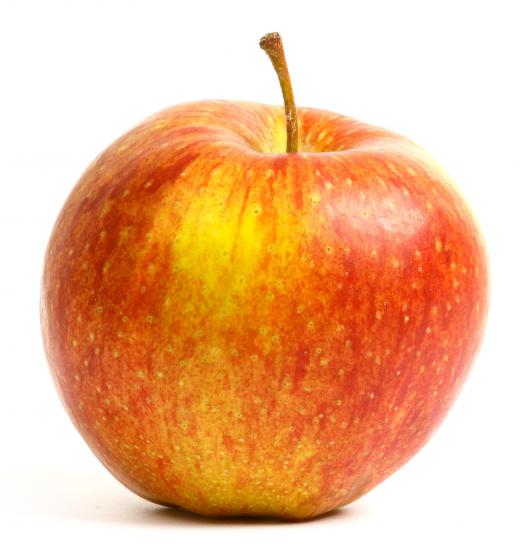 The traditional Ukrainian Lent borscht is meatless and served cold during the summer. This borscht often features cabbage or beets and is one of the most hearty cold soups. Boiled potatoes and bread may round out the meal. Sometimes dried fruit, cucumbers or boiled eggs are also eaten with Ukrainian Lent borscht.
Polish apricot soup, or zupaze moreli, is usually served as an appetizer to grilled meat or poultry. This sweet soup may also be served as a dessert along with cookies. Polish apricot soup may be eaten hot or cold. Fresh apricots are combined with sugar, water as well as lemon peel and lemon juice. Sour cream and croutons make a popular garnish for zupaze moreli.
Scandinavian dried fruit soup is also called sot suppe, or sweet soup. This is a sweet cold soup made with water, sugar, lemon juice, chilled grape juice and assorted dried fruit. Any combination of prunes, raisins, currants and dried apricots may be used. A cinnamon stick is usually added for extra flavor.


Spring onions can be used for making cold soups.

By: Natika

Many recipes for gazpacho, a Spanish cold soup, include bell peppers among other vegetables.

By: Thibault Renard

Apples are commonly used in ajoblanco, a type of cold soup.

By: Malyshchyts Viktar

Fresh apricots can be used to make a cold soup.

By: Christian Jung

Currants can be used in Scandinavian dried fruit soup.

By: Viktor

Fruit soups are often served cold and, like other pureed soups, garnished attractively.

By: Lev

The term gazpacho typically describes a cold soup that has a tomato base.

By: Barbara Pheby

Gazpacho is a cold soup that includes parsley to flavor it.

By: cook_inspire

Borscht is a soup served cold in summer.

By: marilyn barbone

Croutons are a popular garnish for zupaze moreli, a cold apricot soup.

By: Volodymyr Shevchuk

Dried apricots and other types of preserved fruit are used to make Scandinavian dried fruit soup.

By: Monkey Business

Vichyssoise is probably the best-known cold soup.

By: Kondor83

Gazpacho is a cold, tomato-based Spanish soup.

By: mates

Before making dishes using cucumbers such as gazpacho, wash the vegetable of wax, dirt and other contaminants.